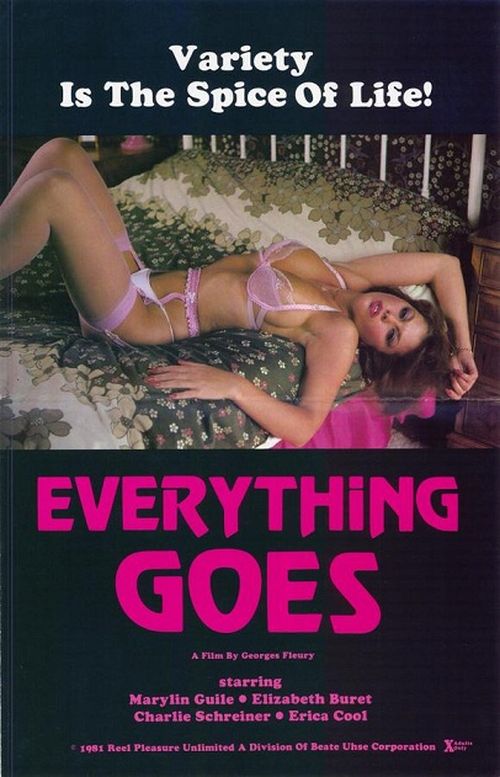 Year: 1977
Duration: 01:26:15
Directed by: Jean Desvilles (as Georges Fleury)
Actors: Marylin Guillaume, Élisabeth Buré, Charlie Schreiner
Language: English
Country: France
Also known as: Tout est permis (original title) | Everything Goes Wild (USA cable TV title)
Description: Jacques and Annie, husband and wife, own a boutique selling exclusive women's clothes.
Jacques becomes ever more attracted to the beautiful clients that come through the door and is less and less capable to resist the sexual urges! Annie realizes this and decides to give him a trial period in which Everything Goes…
We're gonna kill a couple of birds with one stone with this movie I've got for us. 1st off, it's English dubbed, as opposed to the original French version that was released. Secondly, and probably more important to some than it being in English, is the fact that it's the hard core version, released by Caballero Home Video, under the title, "Everything Goes". I'm talking about of course, the infamous French film, Tout est permis.
Screenshots:
Download: