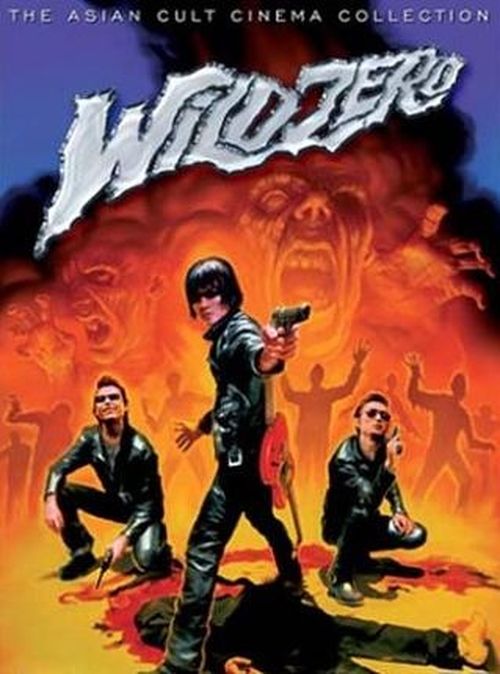 Year: 1999
Duration: 01:38:35
Directed by: Tetsuro Takeuchi
Actors: Guitar Wolf, Drum Wolf, Bass Wolf
Language: Japanese | English subtitles
Country: Japan
Also known as: –
Description: An alien invasion of Earth begins as they make corpses rise as zombies to defeat the living.
A wannabe rocker and his girlfriend get surrounded and isolated and it will have to be the band Guitar Wolf to save them.
Each member becomes an action hero with powers coming from their instruments and are now Earth's last hope.
The story is about a rockstar wannabe named Ace who is a real big fan of the band Guitar Wolf. He pretty much idolizes their lead singer (and guitarist) Guitar Wolf and tries to emulate him in every way possible. After a Guitar Wolf show, he stumbles onto an argument between Guitar Wolf and a shady club promoter. A melee ensues and guns are fired. After it is over, Guitar Wolf is impressed by Ace and gives him a whistle. Anytime Ace gets in trouble, he can blow on the whistle and Guitar Wolf will hone in on him and come to his rescue. This works with great effectiveness at least once in this movie.
Somewhere in the mix, UFO's come into play. They somehow affect the dead and make zombies roam the earth, or at least in Japan. Throw in the Yakuza and some arms deals, a zombie love story, some pretty good Misfits style rockabilly japanese music (by the way, check out some of the lyrics to the Guitar Wolf songs in this movie. Simply awesome.), a moral or two, and you have the exact recipe for Japanese zombie chicanery!
Screenshots
Download