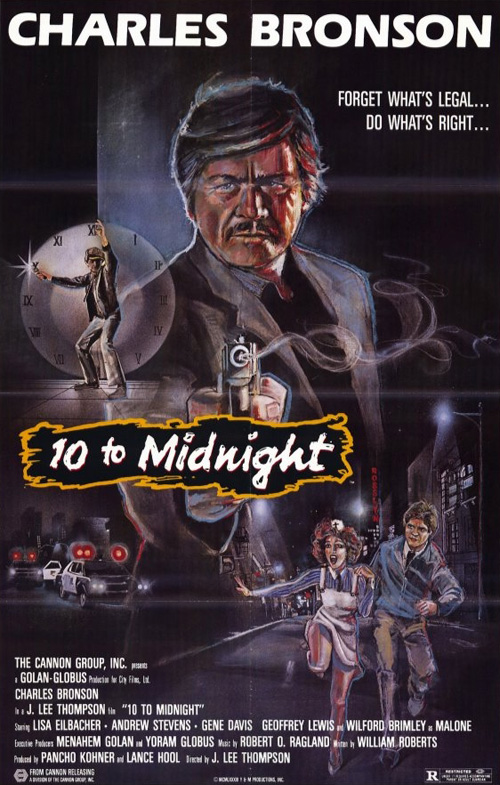 Year: 1983
Duration: 01:38:03
Directed by:  J. Lee Thompson
Actors: Charles Bronson, Lisa Eilbacher, Andrew Stevens
Language: English
Country: USA
Also known as: Bloody Sunday, Dez Minutos Para Morrer, Dez para a Meia-Noite

Description: Very violent thriller with a bloody climax.
Elderly policeman ( Charles Bronson ) with a young partner are investigating the case of a maniac killing young girls. The hero Bronson have a suspect , but his fault he can not prove . And then begins a maniac on the phone to threaten daughter of the protagonist. And Bronson is a desperate step – forges evidence …
This dark thriller expertly filmed action master J. Lee Thompson – the film has all the car chases, shootouts , even love line , but this is only a facade behind which the director hid from the viewer a very tough final.
Up to 16 watch is not recommended!
Review:
Screenshots:
Download: