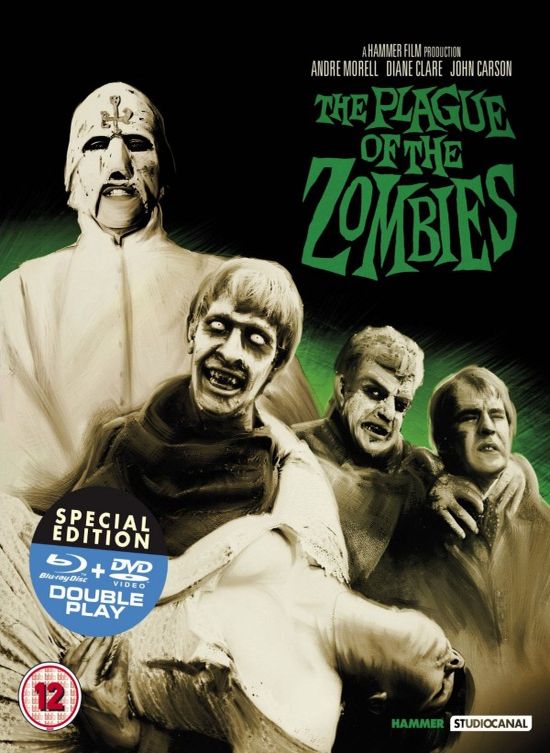 Year: 1966
Duration: 01:26:20
Directed by: John Gilling
Actors: André Morell, Diane Clare, Brook Williams
Language: English
Country: UK
Also known as: La plaga de los Zombies, La lunga notte dell'orrore
Description: 
Despite his advanced age , the film " Zombie Plague " when viewing manifested itself only on the positive side . Just think, George Romero has not withdrawn his legendary " Night of the Living Dead" and British director John Gilling has issued such a strong zombie movie , although he was particularly equal no matter what.
There certainly will not find a lot of blood, nor of cannibalism or violent scenes . And the zombies here, as you may have guessed , just not what they used to see modern audiences . But ! In the film there is something better , in my opinion , much more interesting most sophisticated dismemberment , namely, skillfully created tension that accompanies the picture almost to the final credits and repeatedly reinforced the glorious music of James Bernard.
Also worth noting is the perfect game cast , very important for old pictures , because it is one of Chap. factors influencing the perception of the film. Yes, and in the absence of any special effects and there dvizhuhi , with special focus primarily on the performance of the actors and the plot.
The plot here is gaining attention from the very beginning . Everything is very clear , the creators did not miss anything , in general , did not find fault with what. An example of this , severe enough clear , no-frills final. Very well , in my opinion , is selected scene -neighborhood Russian hinterland. Not to say that picturesque place , but just pleasing to the eye . And even fascinating , some mystery.
Well, of course, the most important advantage " RW " – zombies themselves . Grim they simply marvelous. Needless to say , the artists tried their best. Just think, in 1966 , and has a high level of skill makeup of . It is difficult to imagine that the audience felt the time watching this movie. That only is the scene at the cemetery , where one of the Ch. heroes watches in horror as the graves of misty undead crawl . Here is a sight ! Without a doubt , one of the most spectacular and creepy scenes in horror movies . At least for me. Directed apparently very clearly imagined all the most hidden / internal human horror, when he created this scene.
From the foregoing, it follows the following : " Zombie Plague " is one of the most worthy representatives of early zombie movie , and simply a must to view . I think more than once will reconsider it in the future . Recommend fans of the genre . Portion of good mood guaranteed viewing .
Screenshots:
Download: