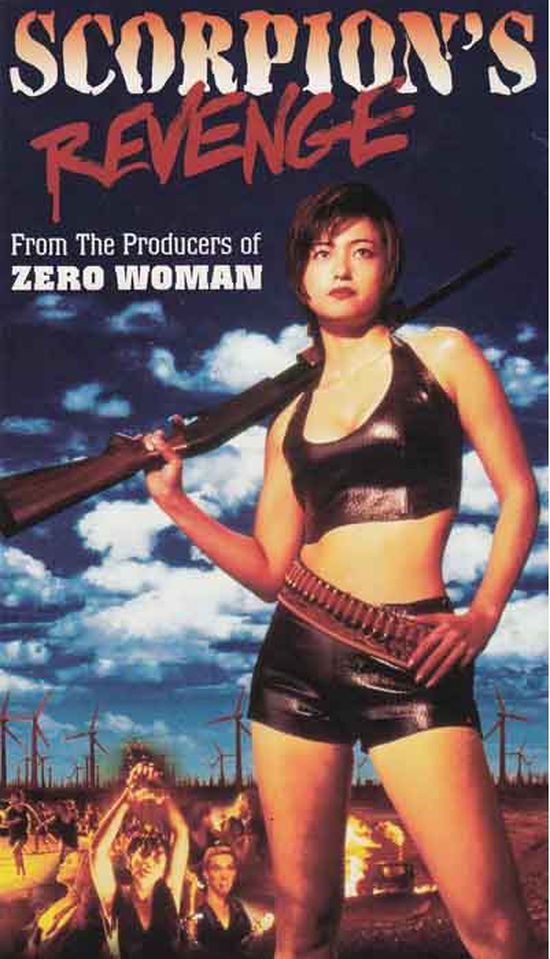 Year: 1997
Duration: 01:26:11
Directed by: Daisuke Gotô
Actors: Yoko Saito, Shizuka Ochi, Michael Hodges, Tetta Sugimoto, Kristin Norton, Takanori Kikuchi
Language: English
Country: Japan
Also known as: Sasori in U.S.A.
Description: The women's prison film Scorpion's Revenge tells the tale of Nami, who, as the film begins, is sentenced to life in prison. The brutal activities inside the prison are masterminded both by a warden and brutal inmates. Nami must figure out how to survive in such a brutal setting, while all the while formulating a plan for revenge.
Destined to live the rest of her days in a women's prison in Los Angeles after being convicted of killing her lover, a Japanese woman named Nami hooks up with an endless stream of inmates lusting after her. But when she's accused of assaulting one of them, she decides it's time to break out.
Ok, so some Japanese lady gets framed for killing her man and is shipped off to prison in California.  Several Women In Prison film tropes are faithfully rendered by the directors, then the women (and her new-found, also-native-Japanese {what are the odds?}, next-cell-over friend) escape and seek vengeance against those who wronged them.  What is it about the Japanese and their silly blood feuds.  Homegirl needs to just chill, IMHO.  But the film certainly is sleazy enough to appease any fans here on wipfilms.  Hope you enjoy. From director of Zero Woman 2 and The Accused
Screenshots:
Trailer:
[flashvideo filename=/wp-content/uploads/Video/Scorpions_Revenge__SASORI_IN_U.S.A__Trailer.flv /]
Download: