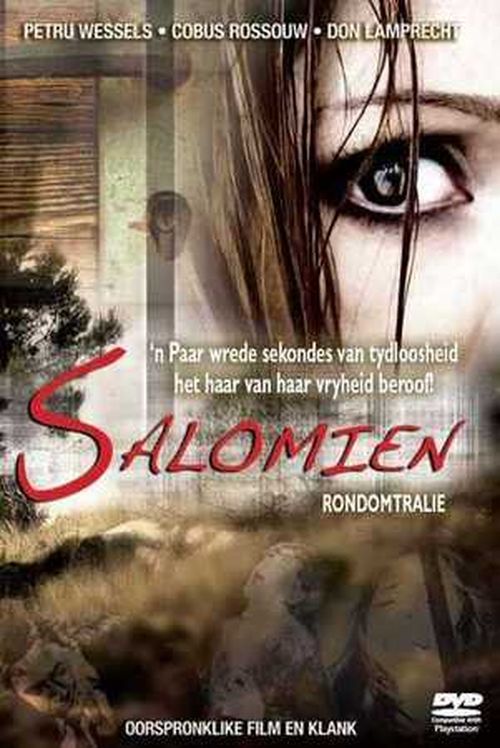 Year: 1972
Duration: 01:22:28
Directed by: Daan Retief
Actors: Petru Wessels, Don Lamprecht, Cobus Rossouw, Wena Naudé , Wilna Snyman, Magda Beukes, Doreen Lamb, Johan Brewis, Eghard van der Hoven, Christine Stevens
Language: Afrikaans (English subs)
Country: South Africa
Also known as:
Description: Salomien and Ernst Viyt were a happy married couple, but one man was found dead with a gunshot wound. His wife at the time writhing in hysterics and could not remember what happened in the fateful moments that preceded the tragedy. The court sentenced Salome to three years in prison for manslaughter. And all the while a forensic psychologist Dr. Karelse tries to get to the unconscious woman to still solve the mystery of the death of her husband. He tries to resist the prison pastor Chris Pienaar, fell in love with Salome and fear that the truth can drive her crazy.
Salomien is a kind of film noir, psychological drama, and women in prison hybrid. It's very melodramatic and in flashback she tells us what exactly happened between her and her preacher husband that landed her up in jail.
The film often has a bizarre sense of puritanical ethics and numerous absurdities which made this a little disappointing at times. The film has no problem with the prison chaplain (played by Cobus Roussouw who acts in several of my other Afrikaans uploads) falling in love with in-mates yet the husbands illegitimate child is depicted as something from the omen just for the sin of being born.
Screenshots:
Download: