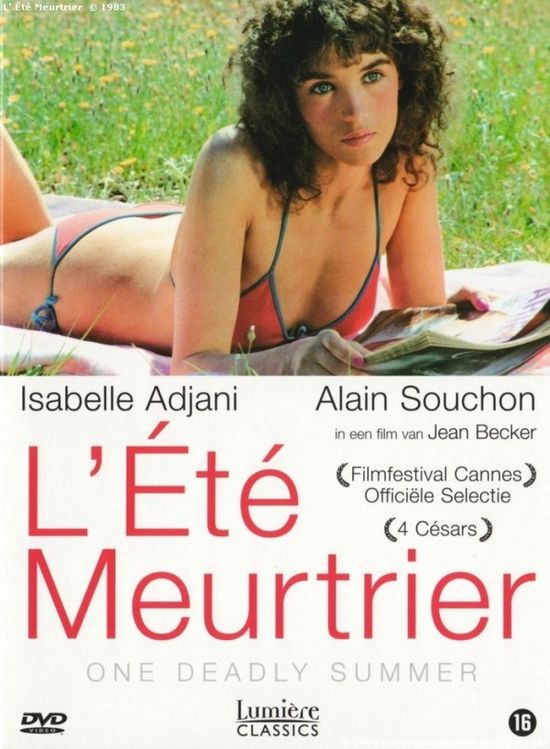 Year: 1983
Duration: 02:07:49
Directed by: Jean Becker
Actors: Isabelle Adjani, Alain Souchon, Suzanne Flon, Jenny Clève
Language: French (English subs)

Country: France

Also known as: Öldüren yaz, Ein mörderischer Sommer, L'estate assassina
Description: 19-year-old with a mind-boggling figure Elean (Isabelle Adjani who played in Deadly Circuit) fascinates and irritates with her independent character inhabitants of the village in Provence. Seductive babe is having affair with ingenuous auto mechanic, but her defiance is not to the liking of the groom's relatives. Complex plot gradually clarifies complex fearless Elean, dreaming of a terrible revenge. The birth of Elean was linked with the crime: three men raped her mother. But blinded by vengeance Elean exposes innocent victims, as a payback for the nightmarish past she becomes insane now …
Review: It is strange that such a well-known film no one has even written a single review. The picture is very powerful, very tough and very emotional. After watching for a long time which has been impressed by what he saw.
By the force of emotional impact, I would compare the film only with the best representatives of contemporary Korean cinema. Mixed scenario with unexpected plot twists simply fascinating and holds in suspense until the very end.
Isabelle Adjani game beyond praise. It is presented here at 100%, proving that it is not only a beautiful woman, but also a truly brilliant actress. Also worth noting director Jean Becker, who was able to pull off a beautiful and powerful film simultaneously.

Screenshots:
Download: