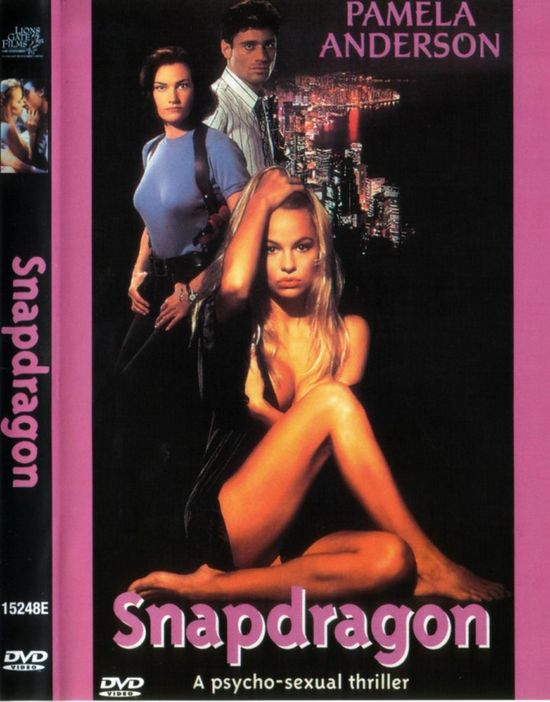 Year: 1993

Duration: 01:38:53
Directed by: Worth Keeter
Actors: Steven Bauer, Chelsea Field & Pamela Anderson
Language: English
Country: USA
Also known as: A Flor Mortal, Snapdragon – il fiore che uccide, Cvet zmaja, Sárkányvirág
Description: One night in the bedroom to a happy family breaks a gunmen and brutally disposing with mother and father, kidnap little daughter. On a frightened child they burn a mysterious mark – mark of the Dragon, which in ancient times at the East were labeled sex slaves.
According to tradition, "tagged" girls were the savior of human souls, killing a man in a moment of orgasm. In ancient times, the souls of the dead, vacant at the time the highest pleasure, moved into other dimensions, and the deceased was getting rid of their sins.
And after a few years, start to occur series of similar murders. Girl during lovemaking, cuts the throat of partners, leaving a mark Dragon drawn blood. Investigators and police psychologist David Stratton begin to investigate this mysterious crime …
Review: The film, to some extent, the mediocre, naive and a bit histrionic, but it's still a film of 90-ies. My favorite time, when gunmen shot excellent thriller. What surprised me, because it's a good acting, except for Pam (Pamela Anderson – Sexy Lingerie 3), I did not know anyone, perhaps it's for the best.
Very bad to make this movie, even with the already hackneyed screenplay line. It was nice to see the development of events and I think that's a picture of this kind I respect, and love, and praise. Thus, the conclusion is that "Mark Dragon" you can watch.
I would particularly like to dwell on the erotic part of the film. It is great here, but not for very long in duration are intimate scenes, but they performed competently.

Screenshots:
Download: