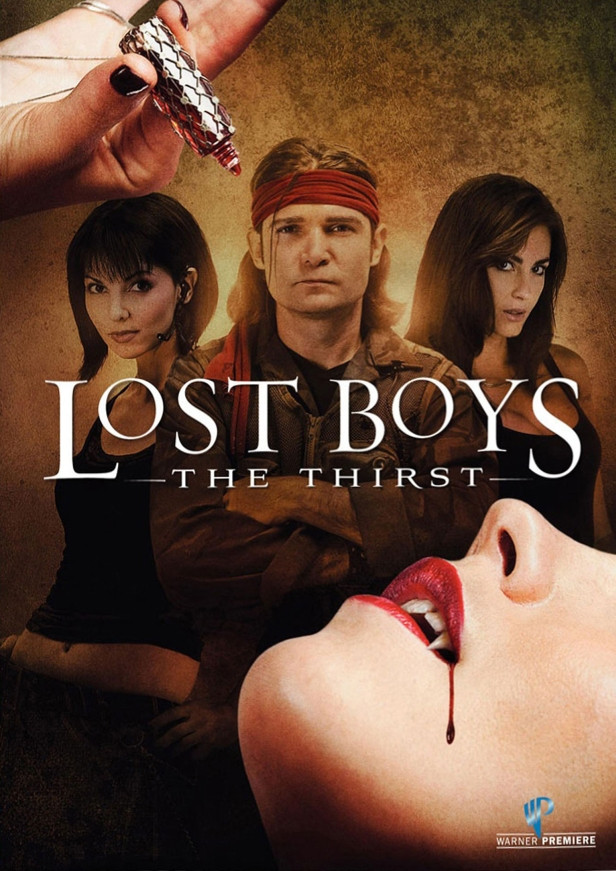 Year: 2010
Duration: 01:32:04
Directed by: Dario Piana
Actors: Corey Feldman, Casey B. Dolan, Tanit Phoenix
Language: English
Country: South Africa, USA, Germany
Also known as: Az elveszett fiúk, Jóvenes ocultos 3: Sed de sangre, Los muchachos perdidos 3 
Description: While lost boys and girls of San Cazadora are preparing for the feast of Blood Moon, the elder vampire decided to create from this crowd of rowdy loafers an army of immortals. There is only one obstacle on the road to complete the enslavement of mankind – the famous wrestlers with vampires Frog Brothers. Armed with double-barrel grenade launchers with holy water and powerful crossbows, Edgar and Alan Frog hated going to kick some ass bloodsuckers in this dynamic and exciting continuation of the famous Lost Boys.
Review: The further away, the more interesting. Recently it has become popular to finish a horror series of paintings in which the action develops at rave parties (just remember the "Return of the Living Dead 5" and, to some extent, "Cabin Fever 2"). So it is here – the Frog brothers will give a decisive battle vampires under neprekrayuschiyesya electric bass! Thus, the "Lost Boys: Thirst."
Once again, humanity is in danger of extinction. This time, vampires have coveted for tasty human body. Errant an underground rave takes carefree soul, in order to fill up an army of vampires. And only Edgar Frog is able to fight back, and along with his brother to help. Once again, we are waiting for the sea of ​​blood, a simple-hearted humor and fun.
In principle, there is nothing new in this film is not present. Those heroes, vampires and innocent victims. Finally we see the reunited tandem of Edgar and Alan Frog, who have so cruelly deprived of the second part (it should be noted that the second part of the general stands alone, as in the "Lust" has links only to the first film). They will be seeking his brother, novelist Gwen Lieber (do not know whether it was intended or it just happened, but too much of her career to make like a creator of the books "Twilight"), Edgar pomoshnitsa in a bookshop Zoe (as it turned out she did not no secrets) and the hero of the reality show Lars von Goetz, too much hassle, Edgar and fun to the audience. Those will look more luxurious the final battle between the forces of good and evil.
Of course, this film does not go to any comparison with the painting in 1987, but still on the background of many modern art looks pretty decent. At least vulgarity here to a minimum, and the erotic looks within reason. Cheerful, energetic, driving pattern for lovers of modern youth comedy horror. Suitable for both personal acquaintances, and for friendly companies.

Screenshots:
Download: