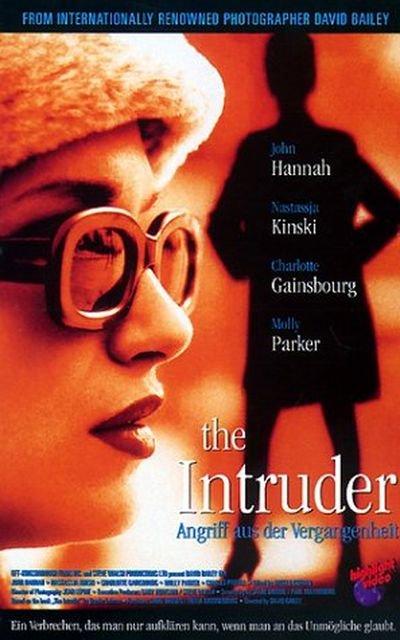 Year: 1999
Duration: 1 Hour 30 Min
Directed by: David Bailey
Actors: Charlotte Gainsbourg, Charles Edwin Powell, Nastassja Kinski, Molly Parker, John Hannah, Marianne Farley
Language: English
Country: UK | Canada
Also known as: O Enigma do Tempo, The Intruder – Angriff aus der Vergangenheit, El intruso, The intruder (El intruso), Tunkeutuja
Description: Catherine (Gainsbourg) and Nick meet  at a gallery and later  get married.  Catherine moves into Nick's apartment above the gallery, where he had lived with his former wife, Stella, who was killed two years before. When an unseen intruder begins playing strange mind games with Catherine,  she, terrified, tries to find out who the intruder is.  Is it Nick?  His business partner and former lover Badge (Kinski?)  One of  Nick's friends? Finally, Catherine suspects that Nick's first wife may be behind the occurrences.  Could Stella still be alive or entering the apartment through a time vortex?   The police arrest Catherine for killing Stella two years before, but does that make sense?.

Film "The Intruder" is very cool. Bohemian vibe: gallery, exhibition, the apartment above the gallery, artists, designers, techniques… Love between the main characters and another woman from the third dimension.
The plot is wrapped as it should. Very exciting.
Screenshots
Download