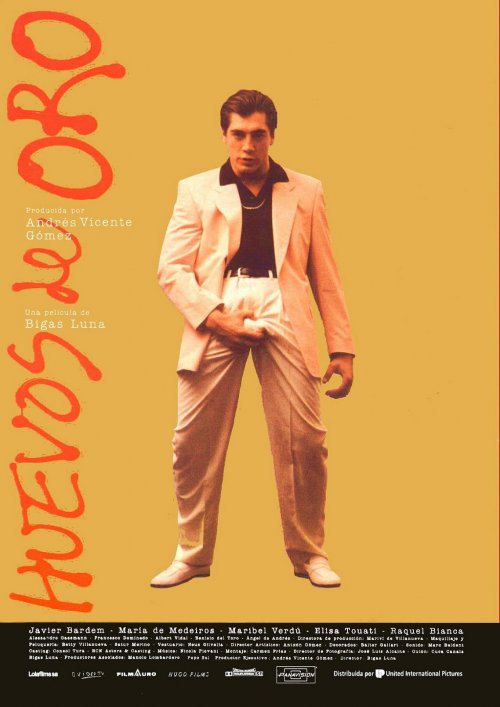 Year: 1993
Duration: 01:28:38
Directed by: Bigas Luna
Actors: Javier Bardem, Maria de Medeiros, Maribel Verdú
Language: Spanish (English Sub)
Country: Spain | Italy | France
Also known as: Huevos de oro, Zlote jaja

Description: He's tough, touchy and very vain. The motto of his life – if I have two balls, then why can not the two cars "Porsche", two golden "Rolex" and the mind-blowing two women. No one can stand in his way, nothing will stop his plans. He will do anything and it does not matter how. But what's next?
Review: Bigas Luna made ​​one of his best films! Bardem played one of his best roles! Made in the image of a macho, vulgar and rude fellow, whom the actor is not! Well karaoke scene made ​​me laugh to tears! Bravo, Javier!
Film for 15 years and it is still relevant today!
The film is about how in the pursuit of money and fame do not lose their human dignity! As of men do not turn into a lustful animal, whom the hero and became Bardem!
After watching the film you can think of many things that have already been made, and which should not do!
Screenshots:
Download: