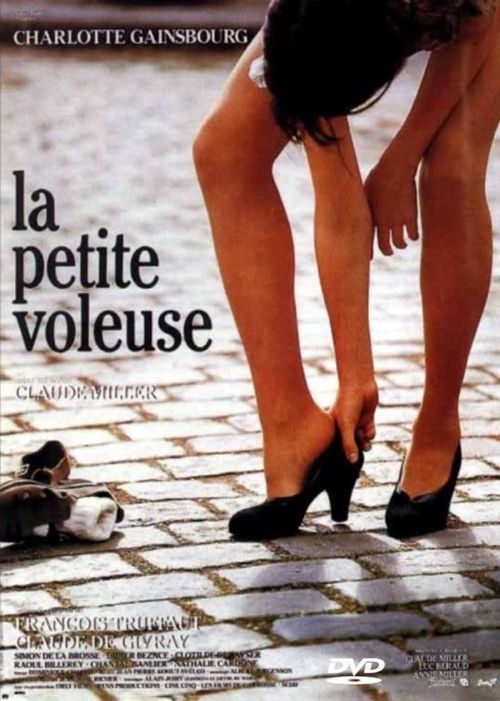 Year: 1988
Duration: 01:44:28
Directed by: Claude Miller
Actors:  Charlotte Gainsbourg, Didier Bezace, Simon de La Brosse
Language: French (Hard English Sub)
Country: France
Also known as: La petite voleuse, Mala zlodziejka
Description: Claude Miller belongs to a generation of French filmmakers like " between the two waves " – " new " and " modern " since his debut in the second half of the 70s . And it takes place in this series , which should be compared with the position of Louis Malle in the "new wave" , although Miller often compared with Francois Truffaut , Claude especially in his youth worked on his films , and even years later turned into the film " Little thief " undelivered to the scenario known master of cinema . Of course, Claude Miller – lyricist , poet, soars over life, sensitive melodist who can hear the music of life Implicitly , the inner rhythm of the existence of the human soul . His characters can also be called creatures with " soft skin " (to use the title of a famous tape Truffaut ) , intuitive creatures who have not lost the ability to childlike perception of reality or act spontaneously with unexplained female perspicacity . No coincidence that in the center of the stories are just impulsive woman , feminine men behave or, finally , the young girl (" hussy ", " Little Thief " and " accompanist " form a kind of trilogy Claude Miller ) .
And yet this producer closer to the artistic style is malyu who preferred to apply not just to the intimate, most personal human problems , but above all , to the fate of outcasts in their own way : they do not fit into the norms of morality , do not fit into general ranks and even alien to others. Motive on the part of a particular call heroes, daring and extravagant rebellion picked up , in varying degrees , in all the films Miller , although it is clearly more important for mixed melodies , sad little suite the need of warmth, cordiality and sincere love towards even those who initially annoying, suspicious . " Tell them that I love them " – the motto of creativity Claude Miller , to paraphrase the title of his painting " Tell her that I love her ."
That's sixteen Janine of " Little thief " can someone not like how malicious thief that steals clothes and Innerwear to quickly look like a real woman , able to fascinate beautiful and rich men. It must be subjected to isolation from society , forced imprisonment in the colony , where hardly anyone ever corrected and – on the contrary, rolled down the inclined plane. Jeanine – if girlish Antoine Doinel option teenager , who became , as is well known , the alter-ego Francois Truffaut , his lyrical film characters that changed over the past two decades.
Screenshots:
Download: