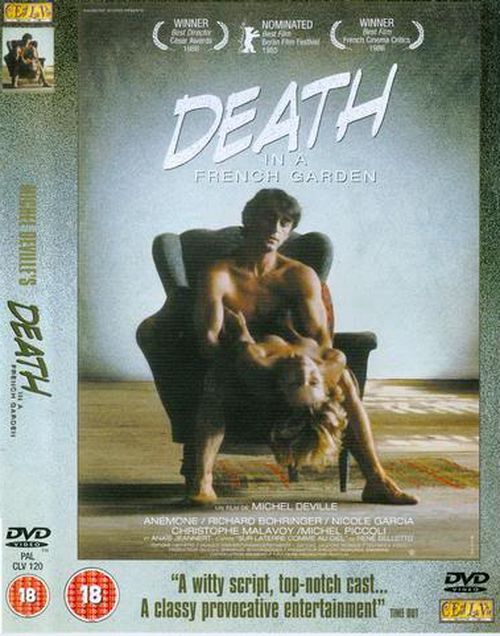 Year: 1985
Duration: 01:37:33
Directed by: Michel Deville
Actors:  Anémone, Richard Bohringer, Nicole Garcia
Language: French (English Sub)
Country: France
Also known as: Death in a french garden, Peril, En farlig forbindelse, Péril en la demeure

Description:A film about the romantic teacher of playing the guitar. His life is all: a sudden passion, contact with cynical murderer, a strange meeting. Finds whether it happiness? This question remains unclear until the very end of the film…
Review: Subtle , elegant, musical movies. Such things retro in the spirit of his time , spiced spicy and unpredictable dialogue scenes .
Actors play perfectly. Some moments seem too fanciful , but this impression is smoothed when the puzzle plot reveals its secrets . Everything seems superficial – at first glance – and very deep, if you pay more attention . Something like an extremely detailed images – at a glance uncomplicated canvas , but if you start to consider – every detail has its own nuances , depth , sharpness , etc.
By the way, I wince at the description of the proposal : "David was saved by a professional assassin Daniel Forrest , who becomes his friend ( but would prefer – lover ) ." Very far-fetched and could alienate many . Shots Daniel Forest in no way erotic , although sometimes it seems a hint . but turn into vulgarity hint can only itself enough vulgar person, because – not to go into the quoted phrase. Nothing there.
Wonderful movie , a true representative of its time , full of style and simplicity at the same time .
Screenshots:
Download: