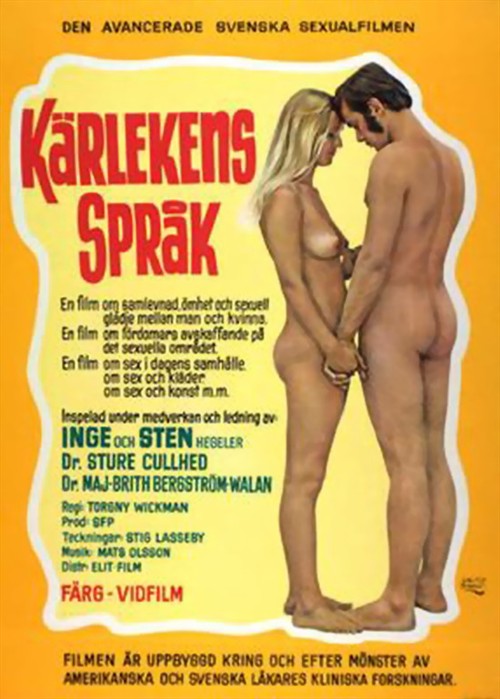 Year: 2004

Duration: 01:34:54
Directed by: Anders Lennberg
Actors:  Regina Lund, Jan Mybrand, Bert-Åke Varg
Language: Swedish

Country: Sweden

Also known as: Language of Love
Description: "Kärlekens språk" – a show for night owls, which gives details about sex, potency problems, sexually transmitted diseases, etc., with detailed demonstration.
Review: The language of love – so the transfer of an intimate relationship between people, the film tells about the fate of the program host Stella, which is trying to return to his beloved and his few regular viewers of the program in which not all going well in the relationship, including sexual …
The whole film does not let the impression that the film was shot for teens to order some Swedish Ministry, which has nothing to do with the early onset of sexual activity and thereby shall want at least minimize the consequences. So as part of the film the audience learns much about contraception and the risk of sexually transmitted diseases …
That's only for a textbook in this movie too many explicit scenes, but for the film too much slack in the plot and is too much useless information about how to protect yourself and your partner.
Screenshots:
Download: