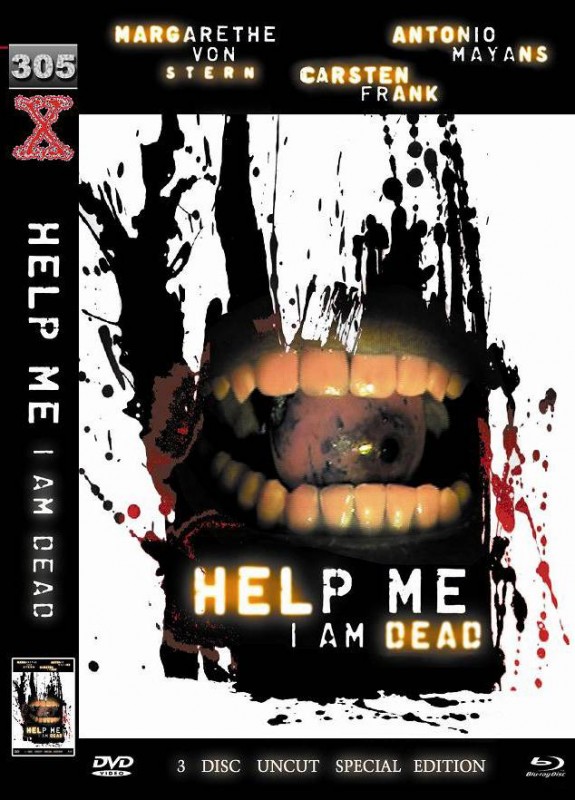 Year: 2013
Duration: 1hr 59min

Directed by: Andreas Bethmann

Actors:  Margarethe von Stern, Antonio Mayans, Carsten Frank
Language: German with English SoftSubs

Country: Germany
Also known as: Die Geschichte Der Anderen
Description: A young paraplegic female student working on a school project finds herself drawn to an old boarded up house. Once she is within range of said house, she finds that she can inexplicably walk again for the first time in years. She decides to investigate the house and stays there for a few nights, becoming absorbed in a mystery that dates back to when Nazis ruled the country, as well as being haunted by a ghost.
This is a decent enough haunted house movie from the Fatherland. The mood and atmosphere are set nicely, there are a few nude sex scenes and a bit of nicely done torture and gore. The flashback scenes are interesting and serve the plot nicely, though the Nazis are almost painted as caricatures of themselves.
The movie is longer than it needs to be though, clocking in at 1:59, with a little too much "set-up" and filler. The ghost is also shown way too much, detracting from it's impact. The film does take a little while to get going as the middle act is kind of slow.
All in all worth a watch if you can get your hands on a copy of it. It is very different from other German horrors that I have seen. 7/10 ~ IMDB
Worth Noting: Olaf Ittenbach did the special gore effects and they are top-notch! The screenshots below show the frames in 4:3, whereas the actual aspect ratio is 2.35:1. This has to be Andreas Bethmann's most subtle and mature work to date, with more emphasis on atmosphere and story and less on sleaze!
Screenshots
 Download