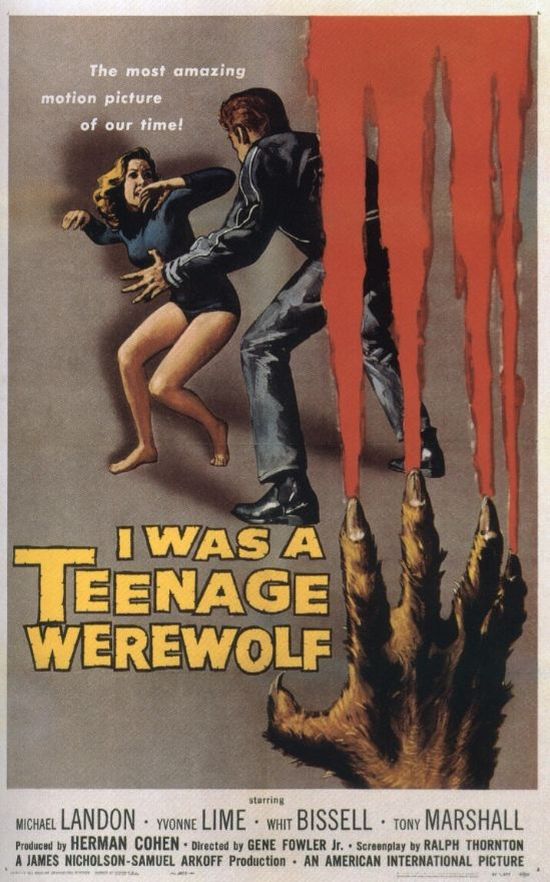 Year: 1957
Duration: 01:15:48
Directed by: Gene Fowler Jr.
Actors: Michael Landon, Yvonne Fedderson, Whit Bissell
Language: English
Country: USA
Also known as:
Description: Tony Rivers was a normal American teenager. The only thing is that he had one distinguishing feature. He's very quick-tempered and aggressive. Energy hits in him over the edge. And the saddest thing that it beats in the wrong direction. After another fight police recommends a guy to see a doctor-psychiatrist Brandon, who uses hypnosis to treat injuries. Tony refuses. A little later, at the party, Tony again engaged in a serious fight. Then his girlfriend Arlene convinces Tony to go to the doctor. He agrees. But Dr. Brandon sees in Tony an ill patient, and the perfect copy for their bizarre experiments …
Review: The film "I Was a Teenage Werewolf " lays the foundation of teen horror flicks. Unlike most horror movies of the 50's, the main character is not an adult, he is a teenager. This film truly worthes of cult status. This is one of the symbols of the American period of that time, worthy to be looked at.
The plot here is almost entirely expressed in the title. We are talking about a teenager, who turns into a werewolf after bizarre experiments of a "mad" doctor. According to the canons of horror films, he was killed, but after he killed a couple of cute screaming girls.
The actors here play quite shity, except the main actor Michael Landon. Of course, his game is usually under the laws of a horror movie, but that scene with the werewolf is admirable. It is also a merit of makeupers. The value of the film, "I was a teen-werewolf" is very high among the movies about werewolves.
Screenshots:
Download: