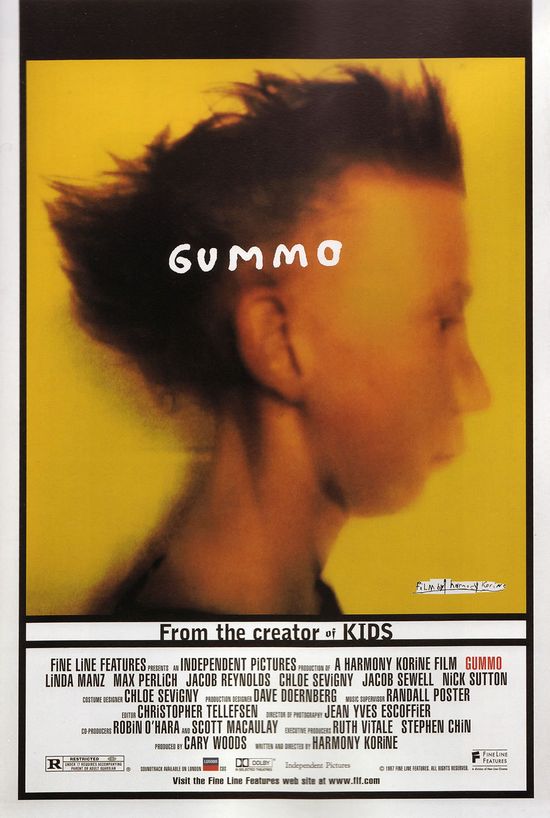 Year: 1997
Duration: 01:29:04
Directed by: Harmony Korine
Actors: Nick Sutton, Jacob Sewell, Lara Tosh, Jacob Reynolds
Language: English
Country: USA
Also known as: Os bons Malandros, Vida Sem Destino, Tétova lelkek
Description: Xenia, Ohio – a small town in America, in the mid-seventies laid by a powerful tornado, but never recovered from it either economically or in any other sense. There are people, they have children … with nothing to do but fight the boredom of everyday monotonous life. And I must say, their methods of struggle are not distinguished with diversity, as well as the entire life of this town and the people who live here …
Review: I think in this movie, the plot is not so important, then the feelings that occur when you watch it. And in my opinion its rather difficult to evaluate such work under the existing criterias.
Story about people living in a small American town Xenia, Ohio, destroyed by tornado swept through the city. Moreover, the authorities do not seem to give this town a second life, and life there is just hoorable. Guumo doesn't have an exact story. It's just some small stories of different people.
Two teenages are spending their time, by taking drugs and killing innocent cats. They also have sex with mentally handicapped wife of no less strange man.
Another colorful character is a teenager – skateboarder wearing a pink rabbit hat. And two brothers who killed their parents. One of teenagers is a transvestite who takes care of his grandma, which lies in coma
Lovers of art-house movies will be interested in Gummo.
Screenshots:
Download: