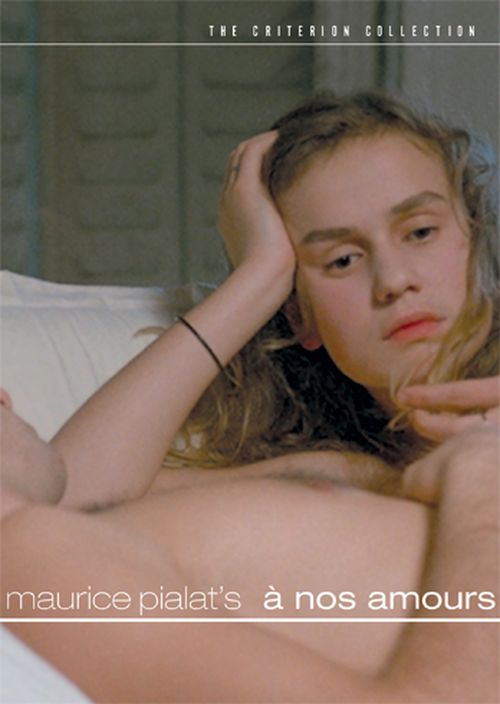 Year: 1983
Duration: 01:39:34
Directed by: Maurice Pialat
Actors: Sandrine Bonnaire, Maurice Pialat and Christophe Odent
Language: French
Country: France
Also known as: To Our Loves, A nuestros amores, Auf das, was wir lieben, Suzanne ja miehet
Description: 15-year-old Suzanne falls into a hopeless situation: two boys fell in love with her, but she can be happy only with the third – a guy named Luke. She sleeps with all who are interested in her, but not with him. Suzanne's behavior creates a lot of problems at home. Her father wants to leave and give the leadership to his son, and the mother begins to go mad.
Review: Suzanne, fifteen years young gurl with a face of Sandrine Bonnaire, during the whole movie can't understand herself. She believes that life is not interesting when you do not love anyone, and she strongly loves everyone, but most of all – her father.
Suzanne likes a guy, called Luke – throws him when he asked for forgiveness, sleeps with the other two, and marries on one of them. She is constantly arguing with her mother, who gone crazy, and got always bitten by her big brother.
When Suzanne during the wedding runs a restaurant, talks to Luke, she get totally confused, not knowing what she exactly wants. The final phease of her father puts everything on its places.
"To Our Loves" is the main sentence in this film. A delightful movie with an unusual Bonner, sweet, sometimes childishly naive, unable to answer for her actions.
The only person who understands Suzanne is her the father, who runs away from the family, maintaining relationships with only his daughter, because she never bothered him
"For our loved ones" – a movie where all love and to be loved, but can't figure it out in their feelings.
Screenshots:
Download: