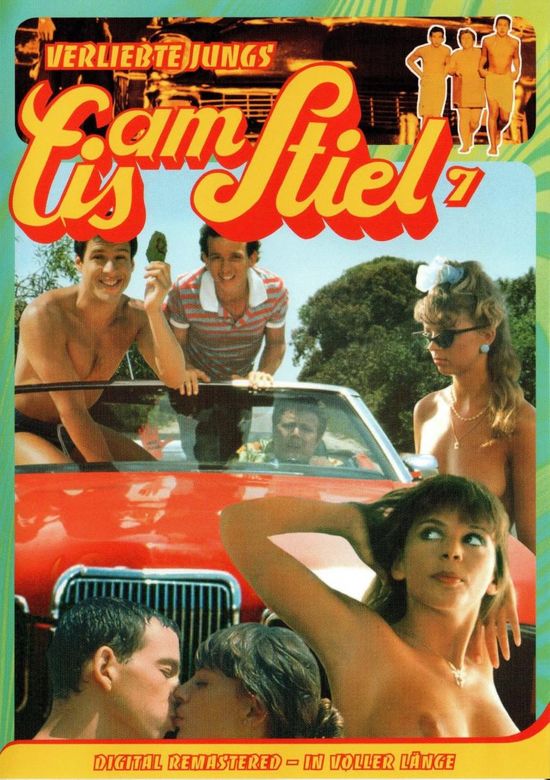 Year: 1978
Duration: 01:31:45
Directed by:  Boaz Davidson
Actors: Yftach Katzur, Anat Atzmon, Jonathan Sagall, Ophelia Shtruhl
Language: Hebrew
Country: Israel 
Also known as: Lemon Popsicle 
Description: Three teenage boys growing up in 1950's Israel, which is not much different from 1950's America of course they are obsessed with one thing  sex.
This basically starts off as a teen movie (three dudes concerned with little other than sex and scoring) but ends up getting really serious. Complete with alot of shots of dudes running around in their undies, a strong 50's sound track and likely the harshest ending I have ever seen – at least the harshest ending I have seen from a teen movie.
For those of you who downloaded and seen The Last American Virgin will notice some similarities. AS IT IS THE EXACT SAME MOVIE. The only differences are the exchange of ice delivery for pizza, the exchange of a Christmas tree for a watermelon and the emphasis put on the abortion scene – which makes Lemon Popsicle much more poignant and much more affecting. (…the latter, not the Christmas tree and pizza)
The Lemon Popsicle series of movies started in 1978.
Adapted from a screenplay written by Boaz Davidson and Eli Tavor, the movies
center on three teenagers living in Tel Aviv, Israel during the 50's.
The movies continued until 1988 and have recently been revived with a new cast in 2001.
These films packed European cinemas and created a cult following. Yes they were corny, smutty and sexist but you couldnt help but laugh at their crazy adventures. One of the reasons Cannon, the indie movie studio run by Israeli exploitation specialists Menahem Golan and Yorum Globus, attained it's mid-eighties status was the success of it's Lemon Popsicle series.
Screenshots
Download