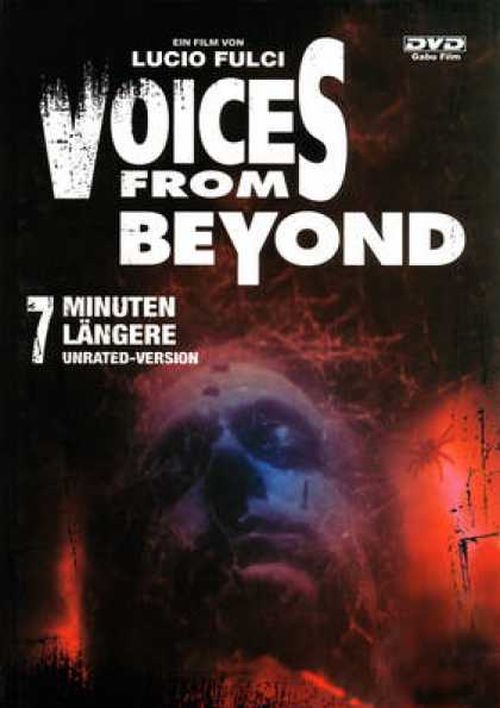 Year: 1991
Duration: 01:27:23
Directed by: Lucio Fulci
Actors: Duilio Del Prete, Karina Huff, Pascal Persiano
Language: English
Country: Italy
Also known as: Voci dal profondo (Italian; original title)
Description: A rich business man dies of internal hemorrhage. From beyond the grave he believes he was murdered by one of the members of the family that have always hated him. Except for her daughter from a first marriage. His spirit comes to her so she will help him find the murderer. But she must haste before the corpse is completely turned to dust and his spirit is gone!
Review: When Lucio Fulci (Devil's Honey and Murder Rock movies) is at his best – like the haunted dreams sequences – the movie is great. A perfection in terror as he always knew how to make. The rest of the movie, a whodunit with ghosts, is only average, a structure to maintain the horror bits together. If you like Fulci, download this to see his great directorial hand still at work when it counts!
The death of a man – it is always a tragedy for the family, relatives and simply indifferent to others' fate. However, as it is very often the death of a loved one is not rallying around family, and only further divides, especially if the deceased was rich and very powerful. A similar story happened in a highly respected Italian family, but that's really the death was only the beginning.
The film "Voices from the outside," 1991 is the penultimate work of director Lucio Fulci, in which he was the first to really seriously and in a much more strong mystical vein, addressed the topic of death and life after the final finale. However, the "Voices from Beyond" is also the category of very high quality and unpredictable detectives, in which a twisted plot cleverly framed in a surreal and otherworldly visions cruel world, taken by the operator Alessandro Grossi in a bright and memorable manner. World on the other side of life in the picture shown in the terrible and surreal colors, separation of Heaven and Hell, no, for death is preceded by a picture in front of the heroes of the Gates of Hell. "Voices from Beyond" – this is a very pessimistic and depressing picture, full of fear of the unknown of death.
Screenshots:
Download: