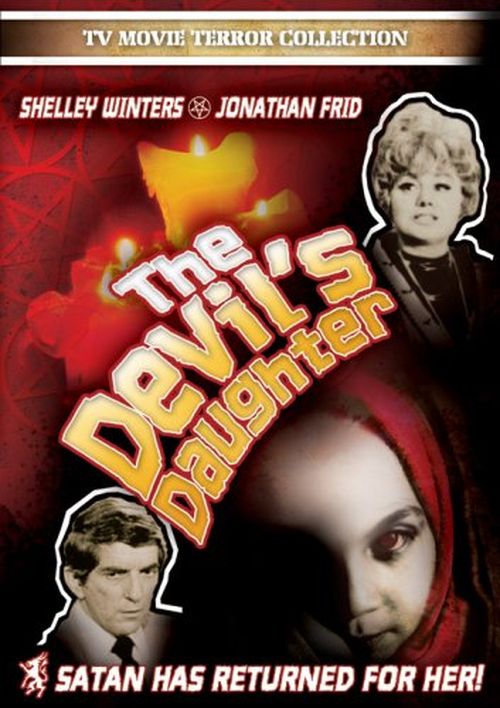 Year: 1973
Duration: 01:14:01
Directed by: Jeannot Szwarc
Actors: Shelley Winters, Belinda Montgomery, Robert Foxworth, Jonathan Frid, Martha Scott and Joseph Cotten
Language: English
Country: USA
Also known as: Djävulens dotter, La figlia del diavolo
Description: Fantastic cast in this eerie TV flick includes Elizabeth Montgomery , Abe Vigoda, Dianne Ladd , Barbara Sammeth, Joseph Cotton, Robert Foxworth and of course Shelley Winters at her absolute best!
Review: This little gem from 1973 took the sanctimonious proselytising of family values out of the realm of the darkened theatrical temple and brought it to the altar of our dimly-lit living rooms. Made by Jeannot Szwarc (Supergirl, Jaws 2) and starring the scathing matriarch Shelley Winters and creepy, Dark Shadows icon Jonathan Frid, The Devil's Daughter is a virtual re-engineering of Polanski's Rosemary's Baby, or more to the point, Whatever Happened to Rosemary's Baby, but with a more lurid satanic bent.
When Diane Shaw (Elizabeth Montgomery) attends her mother's funeral, she meets an old family friend, Lilith Malone (Shelley Winters). Lilith is very kind and offers her home to the grieving daughter. But as the days pass, Diane becomes increasingly suspicious of Lilith's strange behavior, which culminates in a satanic ritual where Diane learns the horrific truth about herself and her slutty mother.
Although the narrative is somewhat contrived, the film is shot and directed with a creeping sense of menace. Shelley Winters positively radiates as the demented grandmother, both nurturing and cruel, while Belinda Montgomery as the bedeviled daughter ranges from believably hysterical to histrionic. The nasty cabal is made up of upper-middle-class characters who delight in the bond the dark power provides them. The camera also revels in providing the audience with sensational kitschy close-ups and enough zoom-in and –outs to make your head spin.
Screenshots:
Download: