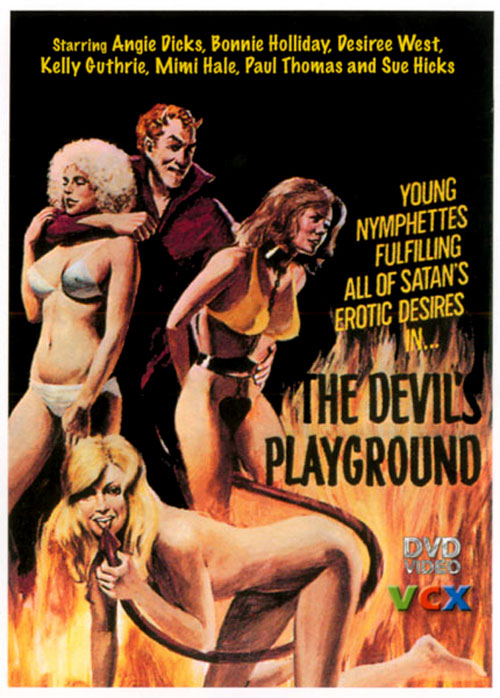 Year: 1974
Duration: 01:11:44
Directed by: Rik Taziner
Actors: Kelly Guthrie, Desiree West and Angela Haze
Language: English
Country: USA
Also known as: 
Description:
Devil narrates this impressive and describes how he must come to planet for enjoyment. In the world, he finds out 3 lusty chicks, who he transforms to his animal ways. With duration and training they learn to satisfy all of Devil's sexual needs. As time passes the women find that out being EVIL can be AWESOME!!
What will you get:
 Lucifer looking like Colonel Sanders picking up and seducing a schoolgirl with a Devil doll.
  Desiree West hypnotised, put on rack and ravaged by babe in chainmail bikini, and Lucifer with finger clicking position swappsies.
  Big orgy finish in Hell.. whores laid out on table.. licking pussy one side.. fucked on the other.
All horribly executed, with Lucifer's narration and poor 70s tunes, and full of useless bizarro POV camera angles (POV angle but rotated 180 degrees). And has the dubious honor of being the very first porn I saw.
Screenshots:
Download: