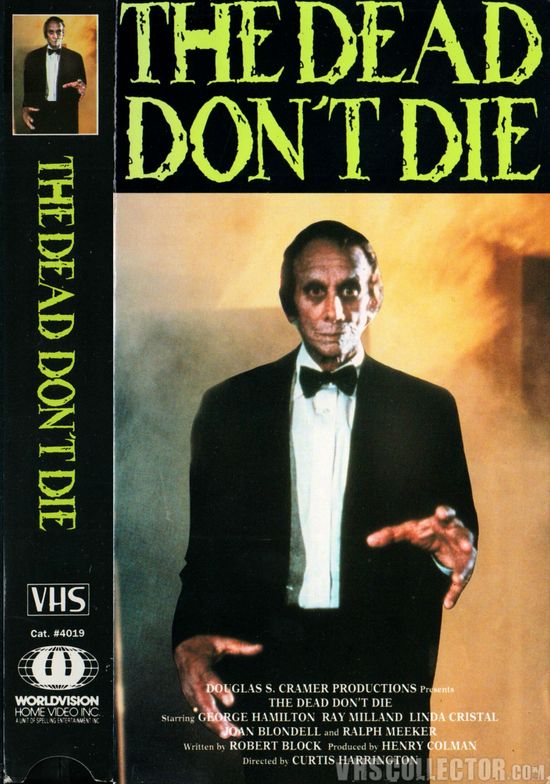 Year: 1975
Duration: 1:13:19
Directed by: Curtis Harrington 
Actors: George Hamilton, Linda Cristal, Joan Blondell
Language: English
Country: USA
Also known as: Die Toten sterben nicht, La morte non esiste.
Description: In the 1930s, a sailor trying to prove that his brother was wrongly executed for murder finds himself becoming drawn in the occult world.
THE DEAD DON'T DIE seemed like another dumb TV movie from the '70s. As an adult who has seen an over-saturation of generic made-for-video zombie movies rise in the last ten years alone, THE DEAD DON'T DIE seems highly intelligent. Based on a Robert Bloch story and directed by Curtis Harrington, the 1975 TV movie finds George Hamilton in a 1930s noir tale concerning a falsely imprisoned (and executed) sibling, a number of weird characters, Ray Milland hosting a dance marathon, and zombies. Reggie Nalder gets all of the video box art spotlight, and the feature also includes the familiar (often aged) faces of Linda Cristal, John Blondell, Ralph Meeker, James McEachin, Milton Parsons, Jerry Douglas, Yvette Vickers, and Billy "Whitey" Benedict.
Screenshots
Download