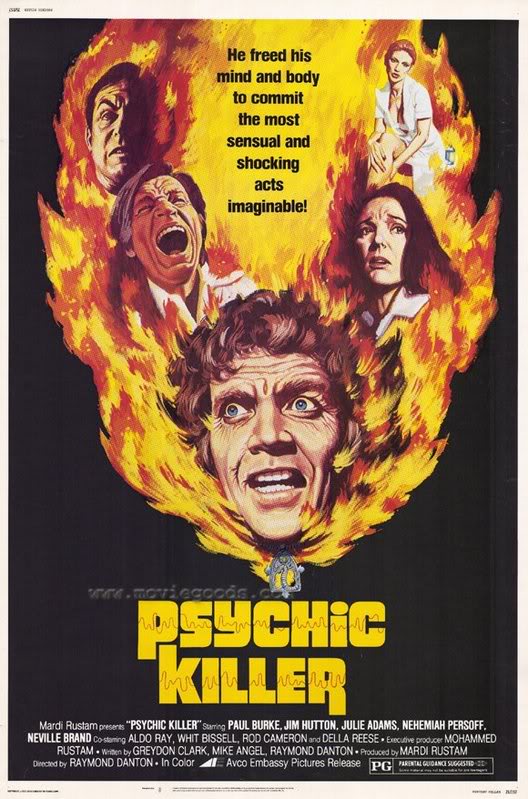 Year: 1975
Duration: 01:29:48
Directed by: Ray Danton (as Raymond Danton)
Actors: Paul Burke, Jim Hutton, Julie Adams
Language: English
Country: USA
Also known as: The Kirlian Effect | The Kirlian Force | Killer Force (Australia)
Description: During his incarceration in a violent mental institution, for a murder he did not commit, Arnold Masters' mother dies without anyone to take care of her.
When he learns of this, he seeks knowledge of the black art of Astral Projection to execute his vengeance against those who made him go to jail.
Now, how will someone prove his guilt if he was never there?
 "It's actually pretty enjoyable for a long forgotten mid 70s horror thriller & has far more dramatic depth than the usual b-grade shlock. Even the gore bits are implied rather than displayed, so it works better as a thriller than as it does as a horror.
The inspiration for the Final Destination series are evident.
The director Ray Danton must've appreared in every single tv show in the 50/60/70s, but you might know him as Lucky in Jess Franco's 'Lucky the Inscrutable (Agente Speciale L)'. He was also in The Longest Day, but TV was more his scene.
Starring Jim Hutton (whom I remember as John Wayne's scrounging mate in the Green Berets). Here he is playing the type of role that Peter Fonda probably wouldn't have been able to pull off. I say that because this film was called 'Killer Force' down here in Oz & Peter Fonda was in a film a year later with the same name (an action flick i'm hoping will one day see a DVD release)."
Screenshots:
Download: