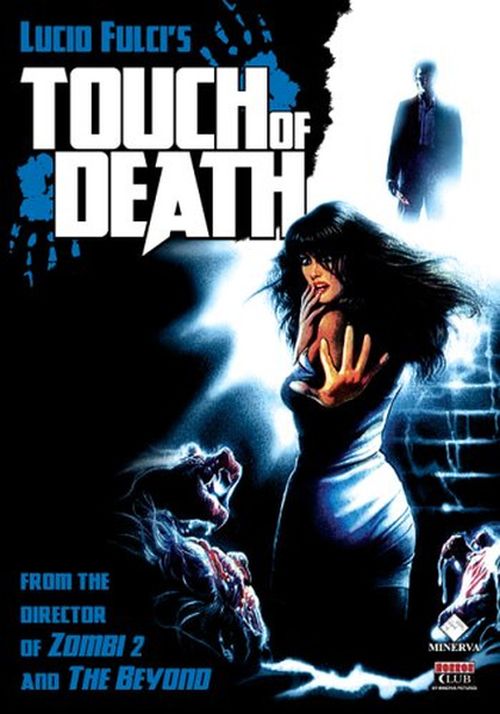 Year: 1988
Duration: 01:20:47
Directed by: Lucio Fulci
Actors: Brett Halsey, Ria De Simone and Al Cliver
Language: English
Country: Italy
Also known as: El Espejo Roto, Soupcons de Mort, When Alice Broke the Mirror, Quando Alice ruppe lo specchio

Description: The main character is obsessed with gambling. He earns a lot of money on his little weakness – the murder of elderly, but very rich widows. Yes, even … He did not just kill them. First, he makes ​​love with them, then kills, and after that or eats them, or digs into the concrete.
Review: Lester Parson has a small hobby. He is to meet women, have sex with them, and then … more possible options. In any case, the most sophisticated girl die, and after parts of the body go for breakfast in Leicester.
It was my first film Lucio Fulci, which I looked, he's one of the favorite with this director. In "Touch of Death" has all the things for the viewers love Italian horror movies. Naturalistic scenes of murder, as always at the highest level. Classics lovers will delight in the final spirit of Edgar Allan Poe. Also, no one will be disappointed with black humor, which in the film is also missing.
The drawbacks I would mention that the film seems a little tight (though it is only 80 minutes). The film does not hold from beginning to end, although I think when watching the viewer will not be disappointed.
I can advise the film especially for those who like European horror, for those who want to read them, as well as fans of Lucio Fulci (Patrick Still Lives and Don't Torture a Duckling)
Screenshots:
Download: