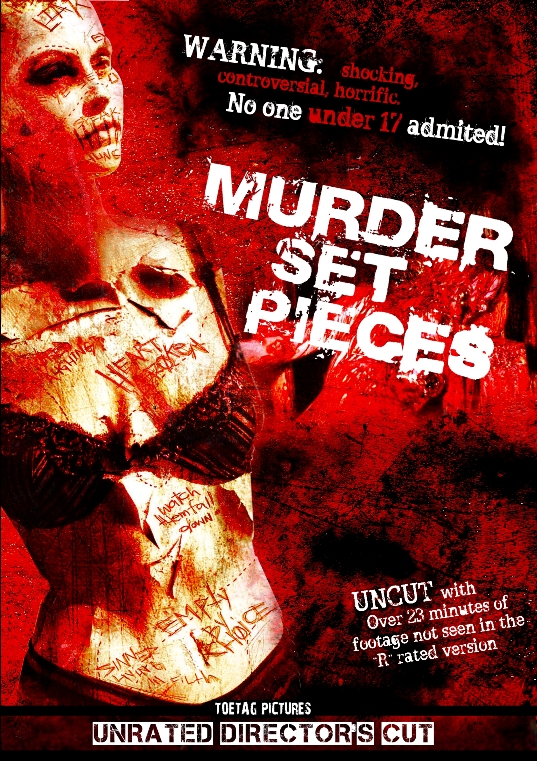 Year: 2004

Duration: 01:45:14
Directed by: Nick Palumbo
Actors: Sven Garrett, Cerina Vincent and Tony Todd
Language: English
Country: USA
Also known as: Estripador de Las Vegas
Description: Jade and Charlotte – two sisters with a big age difference.  is ahairdresser, meets with a rich photographer. But her youngest strongly cautioned her to meet with him. And for sure she is right. Photographer is a maniac-nazi who takes photographs, fucks and kills prostitutes. On his exploits the plot of the film is based.
Review: A dive into this nightmarish shocker ! Whose slogan is perfectly matched to the film. The fact that this is one of the most bloody, perverse and vile movies – that's for sure. In this film, the word "morality", "compassion", "humanity" is completely absent! The protagonist photographer Nazi maniac no good, it first appears as a Hannibal Lecter pretty and smart, but he got up and then … He first appears as a strong and regular guy, but as soon as the first scene showed he mutilates a woman (he killing prostitutes) to him imbued with both disgust and a sense of respect.
The cast of this film is very poor, actresses out there who probably shot some low-paid porn star that can show only their bodies. Is pleased that a very good actress Serena Vincent. The grand prize was a choice of actor for the role of the photographer, what is his face when he butchered inhuman way, maim and mutilate women. But you can find here quite famous Tony Todd, who also participated in Vampire in Vegas and Shadow: Dead Riot
The film Murder Set Pieces can not be called psychological, because it's not a movie, and sheer madness and psychological basis is not there, but rather the film is the "psychopathic"! But it is also impossible to say that he does not make the experience and also the film strongly pulls the soul!
Screenshots:
Download: