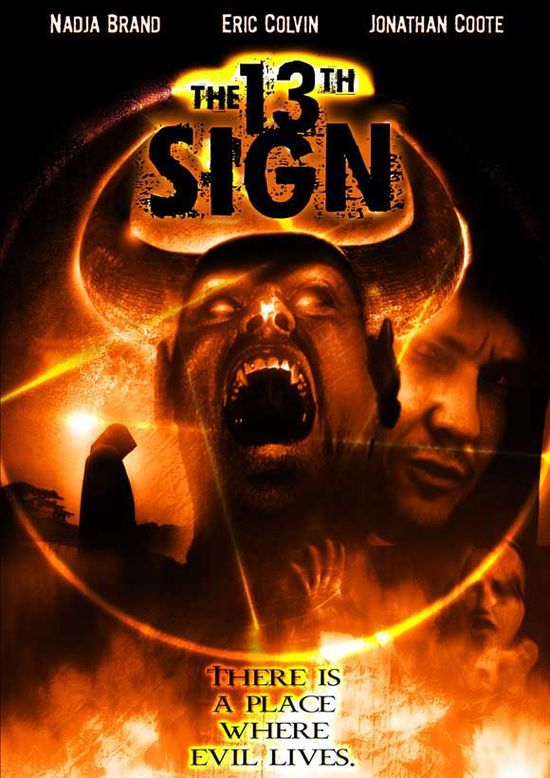 Year: 2000
Duration: 01:18:31
Directed by: Jonty Acton, Adam Mason
Actors: Nadja Brand, Eric Colvin, Jonathan Coote
Language: English
Country: UK
Also known as: Total Eclipse (Working title)
Description of 13th Sign movie: A girl returns to her hometown, a little village where her father went on a killing spree 15 years ago.
All seems forgotten, the place has gone back to a quiet living.
But soon she will find that the town attracts all sorts of problems, having an Evil cult and a mass murderer running around.
She must team-up with a local gun freak in order to survive.
As fate or doom young Laney returns to the sleepy village. Where once, many years ago. Her father committed a terrible murder. Perhaps such terrible crimes iimeyut statute of limitations before terrestrial forces. But once the concentration of evil has been exceeded, it will not go anywhere and will wait for the fateful hour to release his demons from prison time. A cautious silence is ready to absorb useless cries of the victims.
 "Very weird and surreal low budget UK horror. Ripped from the German dvd, i included both the German dub and the original English track and optional German subtitles. The movie starts with the German track , if you watch it in vlc you just have to change audio track to number 2 to get the English one."
Screenshots:
Download: