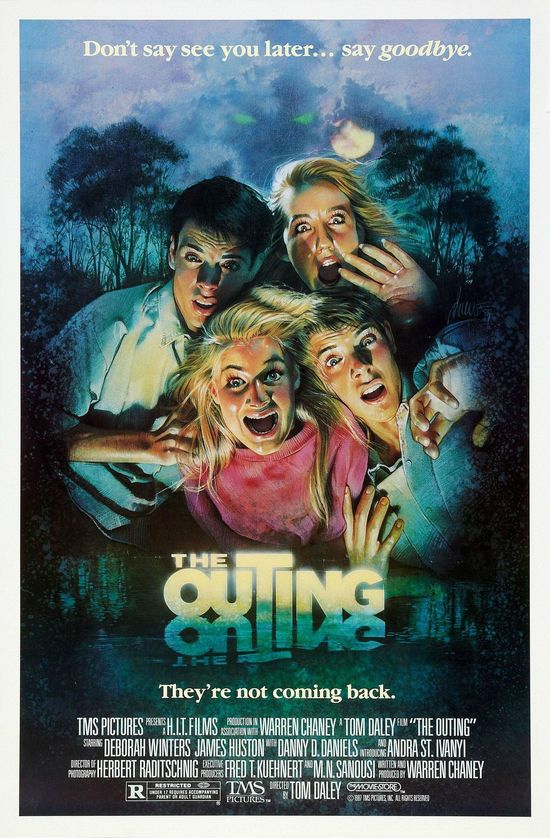 Year: 1987
Duration: 01:25:24
Directed by: Tom Daley
Actors: Deborah Winters, James Huston and Andra St. Ivanyi
Language: English
Country: USA
Also known as: The Lamp, Lampa, A Lâmpada do Terror
Description: In the antique museum gets a new exhibit – an old lamp in which, as it soon becomes clear, was imprisoned not the most friendly genie. And when a few teenagers decide to spend the night at the museum, this genie finally has a chance to break free.
Review: Good movie of its genre. True to stopped short of a masterpiece. It is like the image of an evil genie, which does not look like a genie from the films "The Sanctuary red sands" and "Jinn". As of the jinn, like special effects with brutal murders and spell power.
Plot
In the house of an elderly woman to penetrate the young robbers. They kill a woman and as frisk home, find an old lamp. But they do not realize that evil lurks within. Soon they let the genie and the result will all be killed by magic power.
Later this exhibit by the museum. One girl feels that the lamp something strange happens. And soon the evil genie breaks free and begins brutally kill people.
Character
Character in this film presents an evil genie. Has long clawed hands and spell power. It looks like a bad and evil spirit. Actually, the jinn itself is perfume. He spent his lamp for a very long time, as long as people do not wake him. Well, all the more impressive his magic power.
Atmosphere
The atmosphere is kept tense. As you look on film, so interesting it becomes. Massacres and blood also have a place here. All kinds of surprises, too, make an impression on the viewer. But the most interesting in my opinion, was the ending. It was there that show the genie escape.
Acting
Famous actors here. Acting itself does not make much of an impression. But here is the main character of the movie, Deborah Winters, shows itself quite well. She will destroy the magic lamp, the evil has left the world forever.
Director's work
Tom Daley is one of the lesser-known directors. The film he shot only. And even despite the fact that it is the only one of his films, his work turned out quite good. The film is very impressive, and a variety of brutal murders, the image of the genie, good special effects.
Screenshots:
Download: