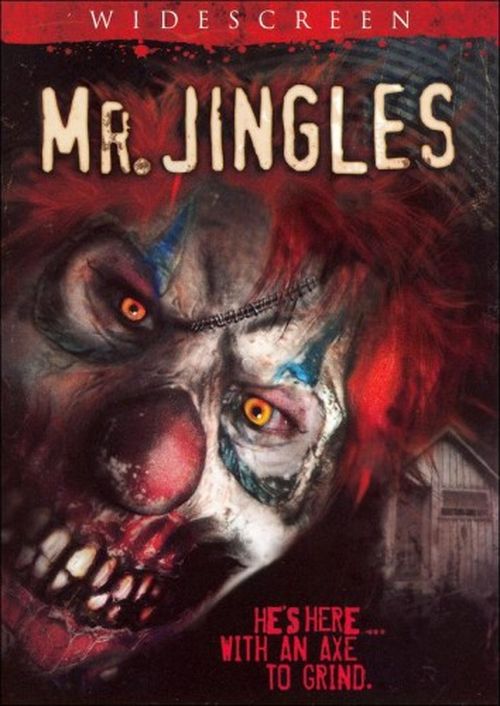 Year: 2006

Duration: 01:13:36
Directed by: Tommy Brunswick
Actors: John Anton, Jacob Bailey, James Block, Tommy Brunswick
Language: English
Country: USA
Also known as: The evil Offspring – Niemand entrinnt seinem Schicksal
Description: Here is another cruddy horror film that looks as though some film school dropouts had a spare 50 bucks and decided to make a film in between bouts of the munchies. It looks seriously amateurish (even for a no budget film), but its a HOOT! But dont take my word for it….
An innocent man is imprisoned for a crime he didn't commit. He suffered for years in prison and finally escaped to take his revenge on the guilty, and their families. That terrifying night four families had fallen victim to this new embodiment of evil. Angie Randal is the exception to the rule. She's the only one to survive the clown named Mr. Jingles. Sadly, Angie did not escape unharmed. Having been the only witness to these unimaginable crimes, Angie was soon a ward of the state psychiatric hospital. Our story begins on the day Angie Randal moves back home, the 7th anniversary of that horrible night. She is ready to move on with her life, living with her Aunt Helen and her cousins Heidi and Dylan. But there's a certain someone who has been waiting a long time to give her his own special homecoming and finish what he started!
Review:  Forget about the total lack of believable plot. And the acting was about the level of a junior high student film. "Goodness, my father has hit in the head with an ax. I must fall down now. And now I must go insane for a few years." Ha ha. The celluloid film quality is only a little better than super-eight film, and the sound is no better that a hand-held Radio Shack tape recorder. Skip this and find some Steven King. For example this one. This could have been an idea that worked out if they handled the contrasts correctly–an orphaned teen seems non-chalant instead of horrified, police act mildly amused as the shoot the clown in the opening sequence, and the omni-present blood looks like day-glow silly string It doesn't have enough bad lines to be accepted as camp, just faulty cinema.
Screenshots:
Download: