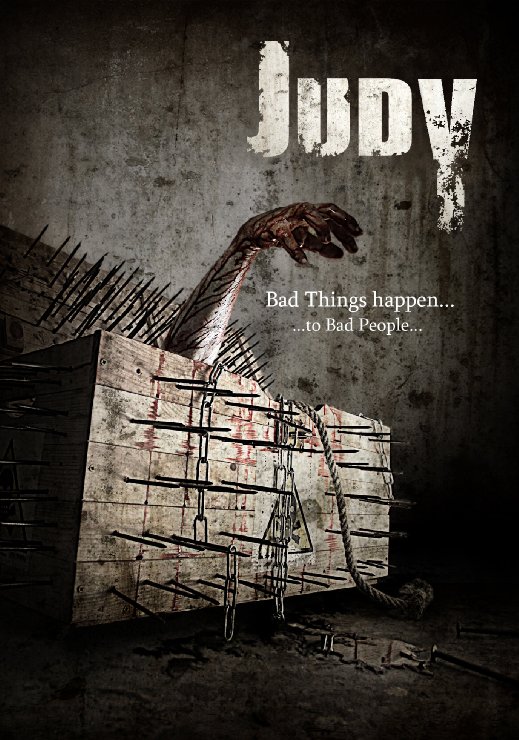 Year:  2014
Duration:  1:15:46
Directed by:  Emanuele De Santi
Actors:  Jade Matthew, Carol Bolt, Ashleigh Whitfield
Language:  English
Country:  Italy
Also known as:  
Description:
Q: WHAT'S IT ABOUT, BENWAY?
A: Judy is a completely bonkers Italian gore flick, featuring a bunch of psychopathic mime-type street performers who are on a stalk'n'slah vendetta against some chick called Mary and her dog, Judy. Beyond that, there really isn't much of a story… I know, very unusual for an Italian gore flick.
Q: ANY GOOD?
A: The dubbing is Andreas Schnass-level bad, and the gore is as cheap as it is plentiful. So if that's you're definition of good… then yeah, you'll love it.
Q: WHO'S IT RECOMMENDED FOR?
A: Fans of shitty gore movies, people with coulrophilia (a fetish for clowns or mimes), or those of you so fucked off their skull on narcotics that you just need to watch some pretty moving colors until the effects wear off.
Q: WHO'S IT NOT RECOMMENDED FOR?
A: Lovers of "serious cinema", anyone who thinks Sophia Coppola makes interesting movies, or people with coulrophobia (fear of clowns, natch).
Screenshots
Download