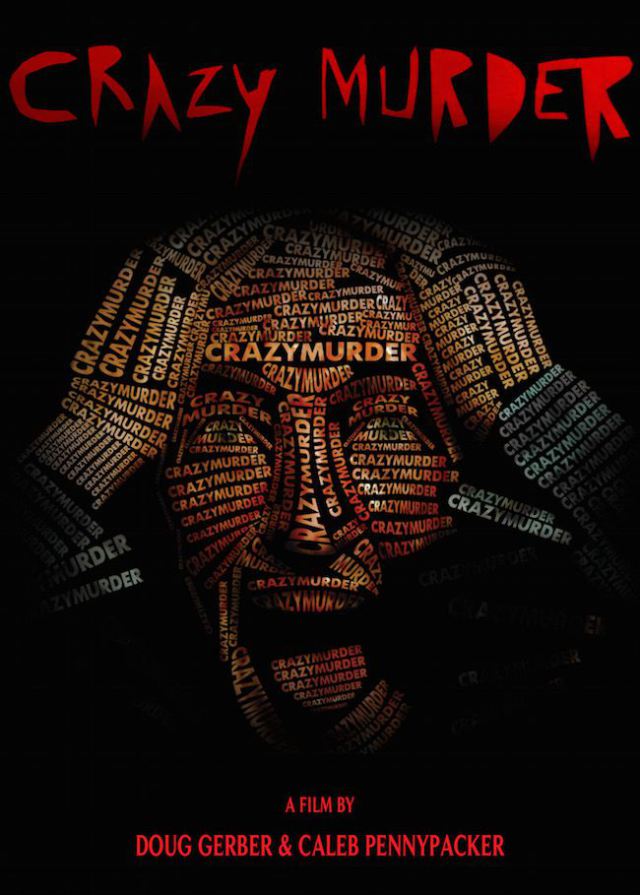 Year: 2014
Duration: 97.5 min

Directed by: Doug Gerber, Caleb Pennypacker
Actors:  Ariela Arnon, Mark Hunt, Kevin Kenny
Language: English
Country: USA
Description: Doug Gerber and Caleb Pennypacker's "Crazy Murder" is a modern portrayal of the disease of the rotting Americana, a downward spiral of dreams and hope, and a disturbing reality check of human monstrosity. Not in the display of the subject matter or context presented here, but in the lack of show of our willingness to face and fix some very dark, emotional cracks in our society. Neglect is the horror that unfolds in such morbid, disgusting, and brutal honesty shown in "Crazy Murder". This isn't your daddy's horror movie, hell-I fought against my gag reflex through almost every minute of this twisted flick.
"Crazy Murder" will be a film that is as controversial, disturbing and may even be banned in some places as time goes on. It offers a putrid slice of American life, one hidden in the seedy underbelly of our culture and on our dark, shadowy streets. The story, however loose it is, follows the further degradation of a truly sick individual as he battles his demons along a path of feces and death.
The acting and direction of "Crazy Murder" almost feels too real to be comfortable. It unfolds in gritty, experimental forms of expressionism that is reminiscent of German/European avant-garde cinema. Only on the anti side where things get ugly and uncomfortable. There are scenes that I wish I could unsee in this film. I almost stopped watching several times, tried real hard to turn off the screen, but like a horror unfolding across the news or some leaked autopsy footage I could not pull myself away from the horrors that unfolded in "Crazy Murder".
The special effects and almost every other aspect of this film carry that same "too real" look and affectation. "Crazy Murder" will not be for everyone. I myself am on the fence about whether this is just gross exploitation or bloody genius! It is that kind of "instant cult classic" film. Watch at your own risk, not just for more sensitive fans but that caution should bold well for all horror and indie film fans. This is a one-of-a-kind experience. There isn't enough cleaner or drugs on this planet to scrub away what I have seen here, and I am not sure that that is a bad thing. It is like most art films, a piece that forces you to explore emotion and taste through experience. — ASouthernHorrorFan, IMDB
 Screenshots
Download