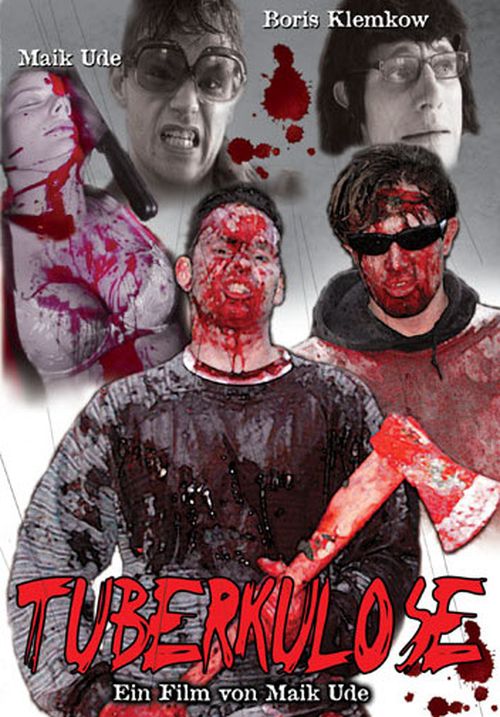 Year: 2007
Duration: 63 min
Directed by: Maik Ude
Actors: Boris Klemkow, Maik Ude, Arnold Duda, Sebastian Sauerlander
Language: Germany
Country: Germany
Also known as: 
Description: You get a glimpse into the lives of some people batty. Two extremely aggressive fall into a bloodlust and fight broken up! Two of them fights much that everything gets out of control. Sigi pisses the harmonious gaiety of his wife so that he kills his old brutal way. What happens when two freaks with expanding foam and toilet cleaner zudröhnen? How are you from, if you many years working on the punch and thereby smokes three packs of tobacco per shift? What happens to young people gamble the killer games and watch too many horror movies?
Here we have several stories of crazy people which all come to an end in the very bloody way. Another one of those amateur horrors from Germany – CRAZY SPLATTER & GORE BLACK COMEDY HORROR!
A must-see for all Schnaas-Rose-Bethmann-Fipper-Ittenbach fans.
Screenshots