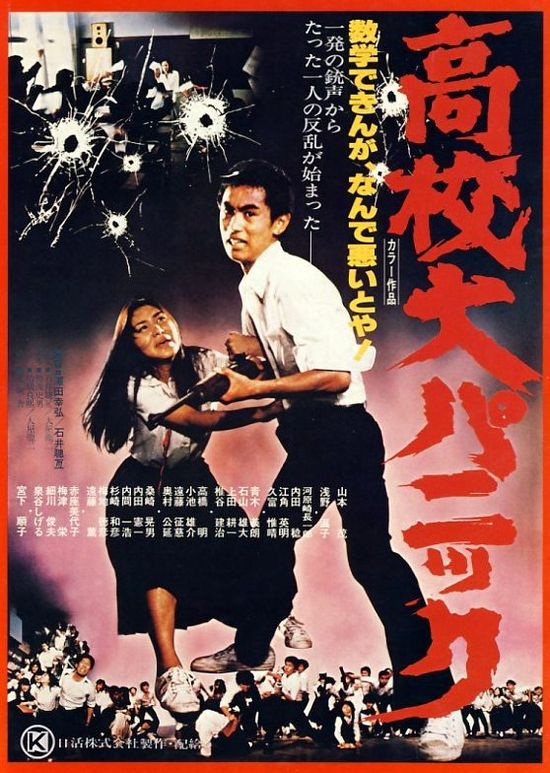 Year: 1978
Duration: 01:34:06
Directed by: Gakuryu Ishii and Yukihiro Sawada 
Actors: Shigeru Yamamoto, Atsuko Asano, Miyoko Akaza 
Language: Japanese
Country: Japan
Also known as: Koko Dai Panic; Panic in High School
Description: High school student with his classmates raises fierce rebellion, when the administration refuses to take responsibility for the suicide of one of the pupils of the school.
Finally! For the first time, Panic High School is available with English subs!
Ishii's first major directing debut, a remake of his previous short of the same title. Although he was to helm the project, apparently the film company that hired him paired him with an established porn director, just in case he wasn't ready. Thus, Ishii isn't thrilled with this movie.
Still, as a fan, Ishii's style and punk rock flair are definitely present here. It's a great concept (if a bit predictive of times to come) and a good all-around action flick.
I enjoyed Panic High School thoroughly. Highly recommended for underground Japanese cinema fans and Sogo Ishii collectors!
Screenshots
Download