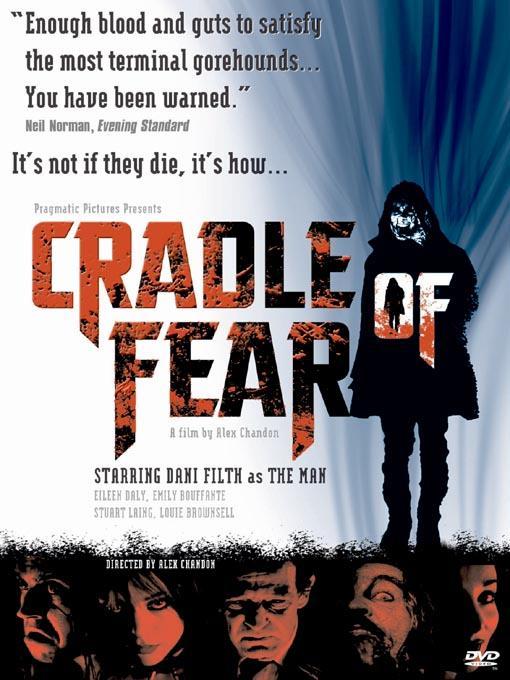 Year: 2002

Duration: 01:59:56
Directed by:  Alex Chandon
Actors: Dani Filth, Emily Booth and Stuart Laing
Language: English
Country: UK
Also known as: Nascido do Inferno
Description: Night London is full of sinister secrets and dark fears, but there is one "person" who knows them all … After a fateful meeting with the stranger, a mysterious beauty Mel is followed by nightmarish visions. She has no idea that became the lover of a messenger of hell and bears his child … thief Sophie and Emma enter the home of a lonely old man. Brutally finished with the host, Sophie kills Emma to get all loot. She leaves the scene, not knowing that a friend is not going to forgive her own death … Nick is the best they can give money. Almost everything.
What he lacks for complete happiness, can not be bought. After all, a human being will never sell a part of. It remains to murder … but to fulfill such a dream awaits retribution. Wandering the wilds of the Internet, Richard came across a site "Murder Rooms" where he can order the murder of a man and enjoy the spectacle. Soon he decided to find a real "room of death," taking the first step towards his death … ineradicable evil among us constantly looking for servants terrible vices.
Review: For those Death Metal fans who don't know Dani Filth from the band Cradle of Filth, please leave this room. He is the diabolical man for his band and this horror film. He is a natural demon packed with debris of hell that leaves no scene without death destruction and bloody horrific mind-blowing violence in this 4 part short stories.
My favourite part is where a detective touched the dead woman's breast and gets clips of what happened to her. I would like to do that….but with a live one of course! Hahaha….this indie film kicks major gore and rock and roll style ass. None-the-less, do add this to your collection! Enough said.
Screenshots:
Download: