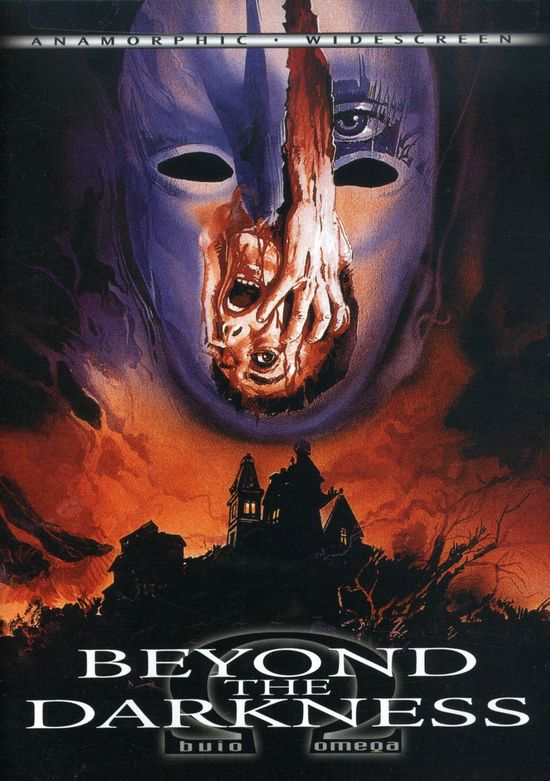 Year: 1979
Duration: 01:34:20
Directed by:  Joe D'Amato
Actors: Kieran Canter, Cinzia Monreale and Franca Stoppi
Language: English
Country: Italy
Also known as: Buried Alive, Buio Omega, Blutiger Wahnsinn
Description: At night, after the funeral of his fiancée (Cinzia Monreale who also starred in Frankenstein 2000), Francesco digs grave and takes her body to in his home laboratory to turn her into an eternal companion of his life … But this step is, as usual, pulled a bloody chain of fatal events …
Review: The film "Beyond the Darkness" by the famous director Joe D'Amato (the famous director of Exotic Malice) is clearly one of the most successful horror in his work, and in the Italian cinema of those years as a whole. Picture can truly be put on a par with the masterpieces of Fulci and Bava, as it contains all the things that must contain a real horror movie.
Despite the seemingly mysterious title of the film – "Beyond the Darkness", he dispensed with the presence in the plot all kinds of supernatural forces, but this made ​​it more vital. The film revolves around a character who has lost his bride. But in the end this rather banal drama gives rise to a whole series of violent events.
First of all, the picture will please the audience, eager for any kind of "meat" on the details screen. Here and show detailed dissection of the corpse, and pulling out fingernails with pliers in one of the victims, and cutted throat, as well as much more. All this means that the atmosphere in the film was a very hard and strong.
Screenshots:
Download: