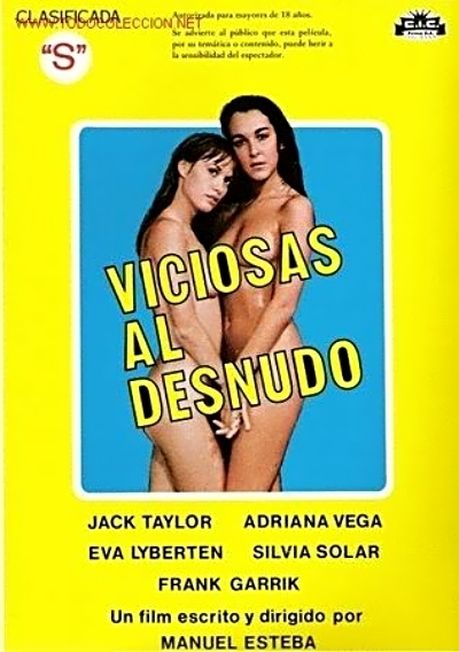 Year: 1980
Duration: 01:26:16
Directed by: Manuel Esteba
Actors: Jack Taylor, Adriana Vega, Eva Lyberten
Language: Spanish
Country: Spain
Also known as: Viciosas al desnudo (original title)
Description: A writer about today's youth gets a chance to give a roof to two young hippie girls in a stormy night.
They were travelling alone when they had a car accident, so they prepare for a bath and sleep, but decide to seduce their host.
Come morning and he asks them to leave as he is afraid his wife and children are about to return.
But the two nice young girls reveal they true nature, scorning at him.
He leaves for a conference believing he manage to get rid of the pair, but returns to find they have invaded the house once again.
They take over him, keep him hostage while they feed themselves on drugs, sex and violence. And finally, on murder!
In the Spanish softcore movie Vicious in the Nude, a  successful writer with a  lovely  house and family remains at home one day while his  family goes on a trip. That night, when he is home alone,  two beautiful young women, wet from being out in the rain, knock on his door claiming their car has broken down. He lets them in and gets seduced. Deadly mistake.  He goes out the next day. When he returns, they tie him up, enjoy drugs, more sex, and, eventually, murder.
Screenshots
Download