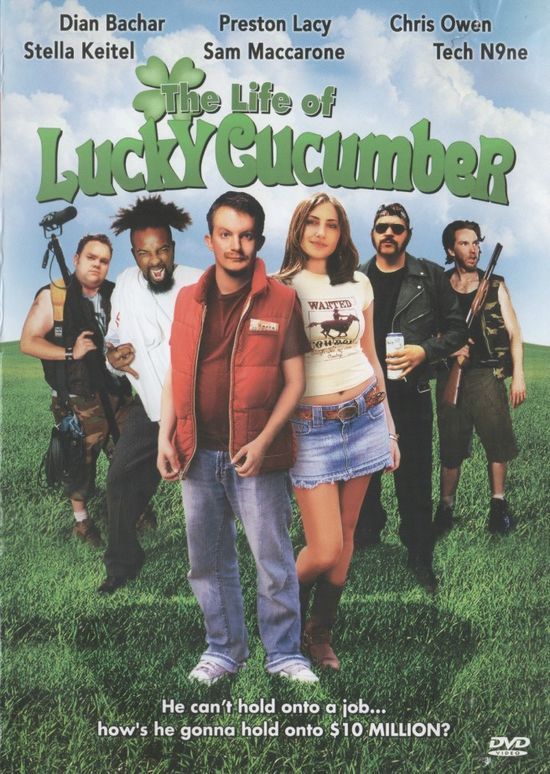 Year: 2009

Duration: 01:20:14
Directed by:  Sam Maccarone
Actors:  Dian Bachar, Preston Lacy, Sam Maccarone
Language: English
Country: USA
Also known as: J-Town: The Life of Lucky Cucumber
Description: Jackass Number Two contributor Sam Maccarone takes the helm for this no-rules comedy about a documentary film crew and their oddball subject,
a cave-dwelling, beer-chugging human oddity rumored to have the most remarkable luck of any man who ever lived.
Lucky "Cucumber" Cavanaugh (Dian Bachar) earned his unusual nickname due to the fact that, as a newborn, he bore a striking resemblance to the green garden vegetable.
Have these filmmakers finally discovered their key to fortune and fame, or does Lucky's impossible good fortune stop at his own skin?
As Philip (Maccarone), Forrest (Preston Lacy), and Lucky do battle against mental patients, sex-offenders, and gun-toting drug addicts,
the only way to find out for sure is to soak in the mayhem and brace for impact.
Screenshots:
Download: