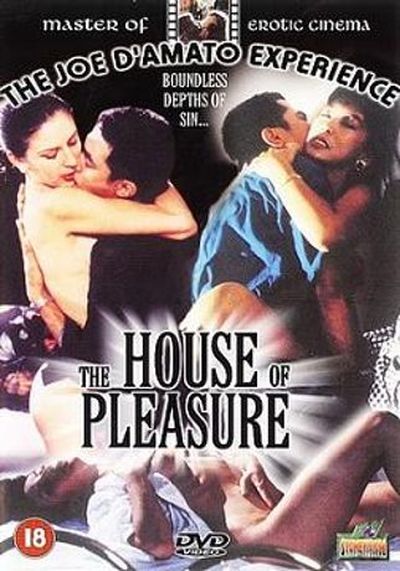 Year: 1994
Duration: 1:26:50
Directed by: Joe D'Amato
Actors: Irina Kramer, Nick Nicholson, Marc Gosálvez
Language: Italian (English dubbed)

Country: Italy
Also known as: La casa del piacere (original title); 11 Days 11 Nights: Part 7 – The House of Pleasure; Désirs secrets; Sete di piacere

Description: D'Amato's produced an interesting little softcore gem here.
For one thing, there are a couple of unbelievably hot masturbation performances by Irina Kramer – this girl can wriggle her body in amazing ways!
And then, there's a rather involving story too. What starts as a conventional sidestepping setup soon takes a nasty twist and ends on a cynical if lascivious note.
Lord Sutton with a beautiful young wife goes to his Eastern friend's house and at the same time for a honeymoon. On  the place it turns out that a friend died, but he remained quite still an adult son. Lady Eleanor met with Lin, the owner of factory on manufacture of silk, and between them runs a spark of passion. It would seem that the existence of her marriage with the wealthy Lord is undermined. But not all so simple.
Screenshots
Download