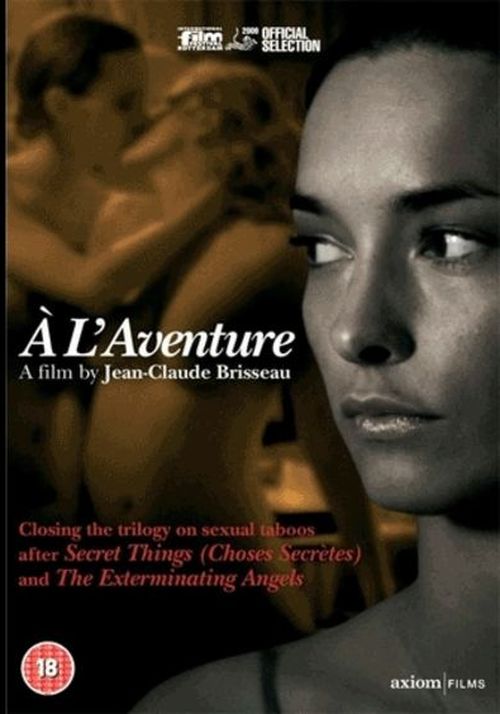 Year: 2008
Duration: 01:39:13
Directed by: Jean-Claude Brisseau
Actors: Carole Brana, Arnaud Binard, Nadia Chibani, Lise Bellynck and Etienne Chicot
Language: French (English subs)
Country: France
Also known as: À l'aventure, À Aventura, Erotikos lithargos, Gefallene Engel – Heimliche Spiele 3, Za dobrodruzstvím
Description: In the life of every young woman is the adventure.. Karol like everything in her young man, prevents one small problem: sex with him she was not satisfied. When the main character meets a girl named Sophie, who offers her take unusual and dangerous journey to the world of sensuality, she agrees without hesitation. Hypnosis experiments with own body and consciousness, the mysteries, the answers to which to look deep in the subconscious… And «An Adventure» turns into a real discovery of the new universe, which will completely change her life.
Review: Magnetic film of this researcher to various aspects of femininity Jean-Claude Brissot (Secret Things and Exterminating Angels), who managed to once again confirm its exceptional reputation. Creativity of this man, the living embodiment of the original French principle of «Look for the woman!», and, in fact, only a touch to the secrets of a woman's soul can bring to the lives of men something sacral, raise from the mud of matter to heaven the soul.
This is a journey into the world of sensuality young French Sandrine, trying at the right moment to awaken a sense of magic and divine power of Kundalini to be one of the countless victims of the global consumer society, is «À l'aventure» (original title of the film) ONLY in the eyes of the people, for the personality of a woman is the necessary way of development, the path of cognition of the immutable laws of the Universe… In the Future, acquiring for himself a Goddess!
Very beautiful and fascinating film about women. For women wishing to make their life a worthwhile proposition, an exciting adventure filled with meaning. For men who want to experience the magic of the stars and the moon, get a chance to find yourself…
Gorgeous starring Carol Branagh, the impression that she does not play a role, but simply is, providing viewers mysterious properties of his own soul and mentality. Remarkably successful selection of the Director! The girl beauty body alchemically enriched with the divine light of the soul, longing to the knowledge of the truths.
Watch this movie! And pay attention to a very interesting work of the operator and the wonderful music of Jean Muzi.
Screenshots:
Download: