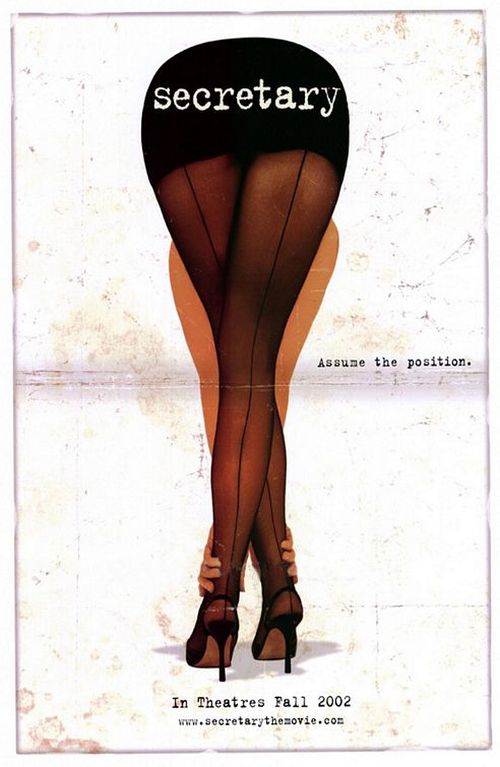 Year: 2002
Duration: 01:46:36
Directed by: Steven Shainberg
Actors: James Spader, Maggie Gyllenhaal, Jeremy Davies and Lesley Ann Warren
Language: English
Country: USA
Also known as: La secrétaire, La secretaria, Sekretarka, Sekreter
Description: At the Independent Film Festival "Sundance" second full-length work of a young American director Steven Sheynberga received a special prize from the wording "for originality" in the category of dramas. In fact, this tape is not so gloomy and depressing in spirit as it might seem on the basis of plot summary. Young Lee Holloway comes from a psychiatric clinic and hired a secretary to a prosperous lawyer Edward Grey, who not only reveals the tendency of the young lady to a secret infliction of pain, but in its own way it encourages sadomasochistic complexes, and because he has a clear inclination for such pursuits.
However, while watching "Secretary" is heard more than once is not nervous laughter in the hall, and closer to the finale, when it is the whole community of the city with curiosity looks to experiment to test the absolute obedience of the virgin slaves, the picture takes on a satirical dimension. But, unfortunately, it's a little flattened in the happy resolution of the events that led to a quiet couple of flagellant normal marriage. However, gained its bourgeois tranquility Lee Holloway, according to the latest HR, is not going to be silly housewife in blind subjection to her husband and throw him another surprise no one, apart from a dead cockroach in the marriage bed.
The final look of the heroine in the camera full of guile and mischief – so we can expect that in the future of their relationship in the bond swap servant-master to the contrary. After all, sadism so closely wedded with masochism, which allows one to flow smoothly into another. And both characters need each other, constantly changing positions and roles in the "eternal battle of the sexes." By the way, the advertising slogan "Secretaries" states is not without challenges: "Accept position", especially in light of the spicy happening in the film, when jacked up the fight with his own "ego" of the lawyer asks the secretary to fall in love to stand at the table, pressing his elbows and down his ass, on which he will be applied spanking, introducing the girl in the state of orgasm.
Someone had vainly to compare this American band with a more tragic "The Piano Teacher" Austrian Michael Haneke. Someone simply "sat down in a puddle," making a hasty conclusion that the "Secretary" (since the word is feminine!) Openly mocked stubbornly imposed by political correctness in communication between men and women when the latter could easily accuse the former and the more – chiefs of sexual harassment. But then in English Secretary has no race!
And, most of all, there should be an attempt to talk about the development of the tradition of irony and philosophical parable means, of course, were the European masterpieces as "The Servant" by Joseph Losey and "The Bitter Tears of Petra von Kant" Rainer Werner Fassbinder. But really, different reticence and hints them to stinging and humiliating than the more explicit details of an intimate property in a picture of Stephen Sheynberga. There is no doubt is that in the face of a young actress Maggie Gyllenhaal, daughter of director Stephen Gyllenhaal, is removed from childhood, we have received an unusual tragi-comic talent, which is confirmed by a number of prizes, which has been featured performer for his role in "Secretary."
Screenshots:
Download: