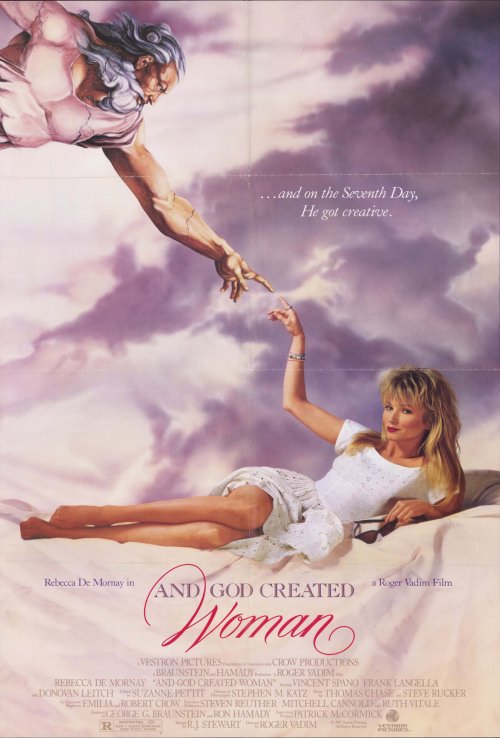 Year: 1988
Duration: 01:38:03
Directed by: Roger Vadim
Actors: Rebecca De Mornay, Vincent Spano, Frank Langella, Donovan Leitch and Judith Chapman
Language: English
Country: USA
Also known as: E Deus Criou a Mulher, E Dio creò la donna, Ja Jumala loi naisen, Og Gud skapte kvinnen
Description: And God Created Woman was filmed by director of La jeune fille assassinée movie. Capricious beauty Robin of those women, who are made to break all the rules and drive men crazy. Having made a daring escape from prison, she stops luxurious limousine, at the wheel which turns out to be a famous politician James Tiernan. He returns Robin in prison, though fascinated by its beauty.
And then, through its influence and legitimate trick marriage concluded in prison, Tiernan helps Robin gain freedom. But neither family life with a handsome guy, no passionate love Tiernan not nice Robin. She wants to create a band and be a star. The rejected Tiernan Robin decides to take revenge: again send her to jail…
Review: The film "And God Created Woman" will be interesting exclusively to fans of the actress, prepare to evaluate a cinematographic image. May, in terms of acting she's here and has not succeeded, but because of their sexuality as a woman she is peerless. Besides, a couple of scenes actress appears before the audience completely naked.
Screenshots:
Download: