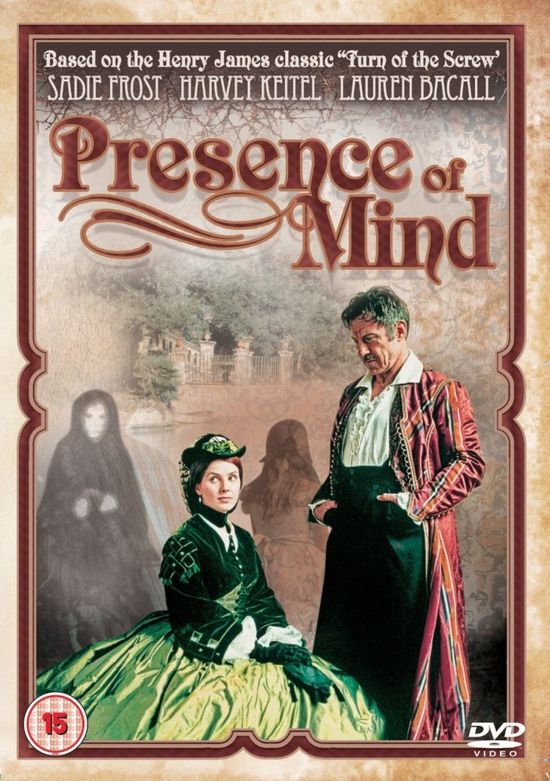 Year: 1999
Duration: 1:29:55
Directed by: Antoni Aloy
Actors: Sadie Frost, Jack Taylor, Tom Keller
Language: English
Country: Spanish | USA

Also known as: Присъствие на духа, A Outra Volta do Parafuso, Ciúmes, El celo, Παιχνίδια του μυαλού

Description: Interviewed for the job by the children's uncle (a quietly hammy Harvey Keitel), the governess feels an attraction to the man that gives rise to some darkly sexual fantasy interludes. The seemingly kindly, rather ambiguous housekeeper of the novel, Mrs. Grose, becomes a downright sinister figure here in Mado Remei (Bacall), whose heavy eyebrows work overtime with insinuations about the evil infesting the estate and its grip on the two beautiful, petulant children (Nilo Mur, Ella Jones). Slowly, the governess pieces together events from the past, putting a face to the household's sense of intense evil and sin in a callous former valet (Spanish director Agusti Villaronga) who was the lover of her predecessor, Miss Jessel (Dayne Danika), both of whom are dead.
In "The Turn of the Screw," James leaves it for the reader to decide if these ghosts and their evil agendas truly exist for the children or are merely the hysterical fabrications of the governess. Aloy, however, whips the whole scenario up into an overblown Hammer House of Horror frenzy full of dangling cadavers, leering specters and hints of incest and pedophilia that would have James pirouetting in his grave.
It's hard to recall a more wrongheaded attempt to transfer [Henry James] to the screen than Spanish newcomer Antoni Aloy's "Presence of Mind," a blundering adaptation of "The Turn of the Screw." Everything that's subtle and open to interpretation in James' novel of evil, possession and ghosts is lurid and obvious here, with a star turn by Sadie Frost that's unauthoritative to say the least and arch support from Lauren Bacall that gives the drama a ripple of unintentionally camp humor.
Screenshots
Download