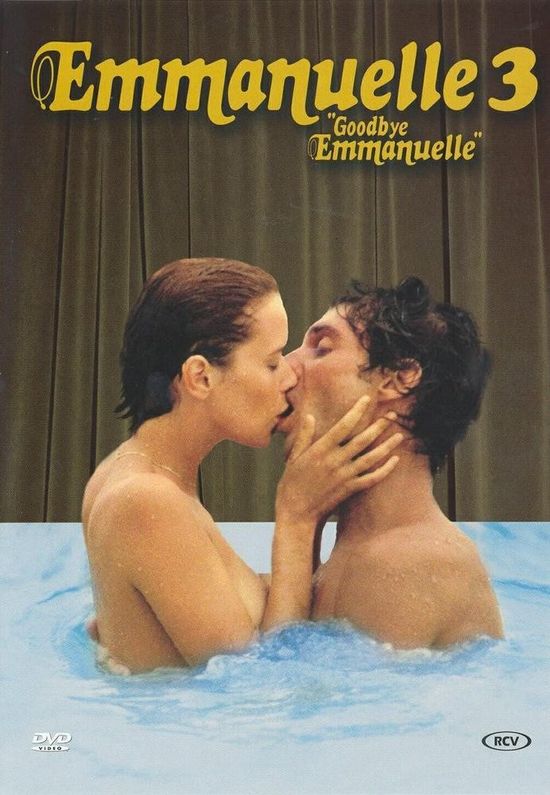 Year: 1977
Duration: 01:34:14
Directed by: François Leterrier
Actors: Sylvia Kristel, Umberto Orsini, Jean-Pierre Bouvier, Alexandra Stewart
Language: French (English subs)
Country: France
Also known as: Goodbye Emmanuelle, Emmanuelle III
Description: She was a zealous seeker erotic adventures never cease their frantic race for pleasure. And suddenly there was absolutely incredible.
Full of sexual freedom, Emmanuel falls into the classic, but a paradoxical situation – a situation of Love with a capital letter. Passionately and recklessly she breaks with the usual life, drawn by this hitherto unknown feeling.
Film «Goodbye Emmanuelle» in 1977 became almost a final chord in a series of erotic tapes, telling about the sexual adventures of the wife of the French Ambassador Emmanuel Arsan in exotic countries. The Director of this painting became Francois Leterrier, who shot a really interesting erotic drama, in the center of the plot which, in addition to explicit sex scenes, is the story of a family crisis between Jean and Emmanuel, history of jealousy and marriage, sharpened a distrust.
This film keeps the romantic atmosphere of the first film, with a particular focus on acting Sylvia Kristel (Fantasm), as always boldly played the main character. Evolution of his character, Jean, superbly Umberto Orsini and viewer sees that for a long time, Emmanuel lived in fact in a Golden cage. Very interesting is also the hero Jean-Pierre Bouvier, performed the role of object of passion Emmanuel, Director Gregory.
Mundane reality, pierce his gedonist world of the film, lets take a fresh look at the whole trilogy and this picture as if puts an end to the era of «erotic 70.
All the sex scenes in the tape removed operator Jean sensual, realistic and passionately, and the soundtrack Serzh Gensburg creates the atmosphere of romance in the film and the aching sadness.
I recommend this film to all the fans of classic and cult of the European erotic cinema.
Screenshots:
Download: