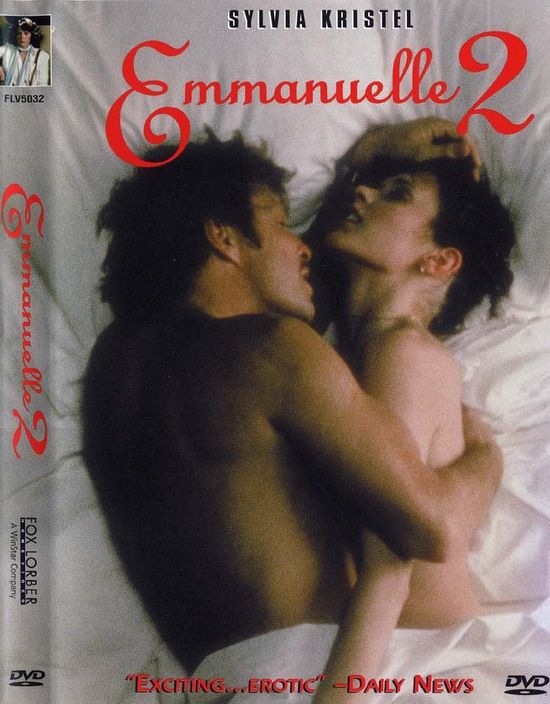 Year: 1975
Duration: 01:31:17
Directed by: Francis Giacobetti
Actors: Sylvia Kristel, Umberto Orsini, Frédéric Lagache, Catherine Rivet
Language: English
Country: France
Also known as: Emmanuelle: L'antivierge, Emmanuellel 2: The Anti-Virgin, The Joys of a Woman
Description: The erotic melodrama "Emmanuelle" in 1974, was an event in European cinema and the huge success of the first film, which became a cult classic for a generation of the 70s. The film "Emmanuelle 2: Antivirgin" was released in 1975 under the guidance of director Francis Giacobetti that replaced Justin Juken, and the degree of eroticism second movie was much more frank and sexy than the first, because the tape was given to the U.S. NC-17 rating.
The tremendous success of the film «Emmanuel» worldwide has prompted producers to the creation of a movie. But with the release quickly removed the second part, already finished in December 1975, came an unexpected interruption. The more pronounced a series of scenes and also the name of «Anti Virgin» forced the French resist censorship within two years. And only in January 1978 «Emmanuele 2» still managed to appear on the screens of Paris, next released its third series in the future all developed without failures, however, with breaks in time.
Directed by Francis Leroi (that's his real name) is a specialist not only in the field of soft porno, but hard porno (that is, rough, very real pornography with major plans of the genitals and detailed, complete the screening process of sexual intercourse). He presented Emmanuelle on the screen as the woman, who had learned the lessons of love, but now wants to grow in art of pleasure. In addition, Emmanuel itself tries to teach other young women, so to speak – transfer before it received experience.
In different countries this picture was explaining subheadings: «Garden of love» (Germany), «Women's joy» (USA). The joy of lesbian and other love look in «Emmanuelle 2» impressive and sexy, although the first series was, perhaps, more aesthetic, more refined and… smarter. Giacobetti has also filmed and «Emmanuelle 4» in 1984, and after nearly a decade to put the film «Emmanuelle in seventh heaven» and in addition, seven series about her same for television.
Screenshots:
Download: