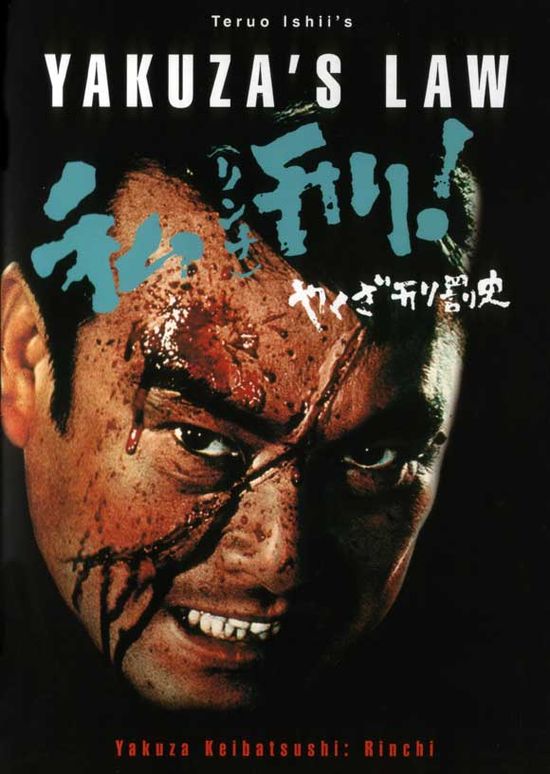 Year: 1969
Duration: 1:36:15
Directed by: Teruo Ishii
Actors:  Ryûtarô Ôtomo, Bunta Sugawara, Minoru Ôki 
Language: Japanese
Country: Japan
Also known as: Yakuza Keibatsushi: Rinchi, The Yakuza's Law: Lynching

Description:
Great Pinky Violence flick from the director of The Joy of Torture, Inferno of Torture and Shogun Split Sadism. This might be one of the later entries in his Joy of Torture series and really a sight to behold.
Yakuza's legislation is one of the many toughest and extreme Japanese gangster films ever made. In three stories you'll get to know the laws and regulations of these Asian mobsters, as well as the ways of punishment that are inflicted upon people who break them. The basic premise of the film is that each of the three stories – one set in the feudal period, one around the time of the very first world war, and one in the late sixties – shows you what happens to people who break the particular and strictly enforced code of the Yakuza. Nasty stuff
Basically the flimsy plots are simply a reason to have Yakuza commit brutal acts on each other and toss lots of fake bloodstream around. I can see how this may have been shocking or trail-blazing at the time of release, but I found it rather boring now. Without the shock value, the film really has no center. The tales get progressively much better – the very first (amazingly, starring Bunta Sugawara, whom usually improves anything he's in) is third, terrible and the second are slightly better.
Screenshots
Download