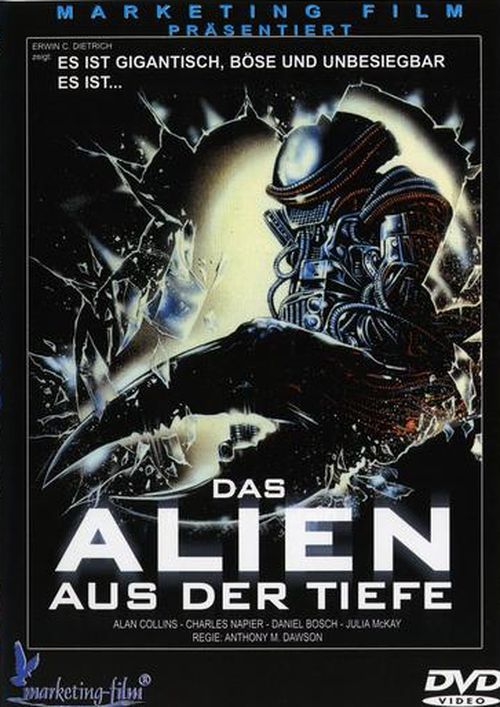 Year: 1989
Duration: 01:31:28
Directed by: Antonio Margheriti (as Anthony M. Dawson)
Actors: Daniel Bosch, Marina Giulia Cavalli, Luciano Pigozzi
Language: Italian | English
Country: Italy
Also known as: Alien degli abissi (original title)
Description: Jane is an environmentalist determined on proving the bad practices of E-Chem on the secluded island where they have set their plant.
Along with the cameraman that went with her, she obtain footage of them throwing radioactive waste into the active volcano rather than treating it.
They are chased by the company's mercenaries, but something far worst is about to rise from the volcano: an alien draw to the remaining nuclear waste.
"American journalist and her cameraman making their way to a tropical island, which has a secret factory for the destruction of nuclear waste in the crater of a volcano. Reporters-spies are hunting, and the plant begins to destroy the huge monster that emerges from the crater of the volcano."
Screenshots
Download