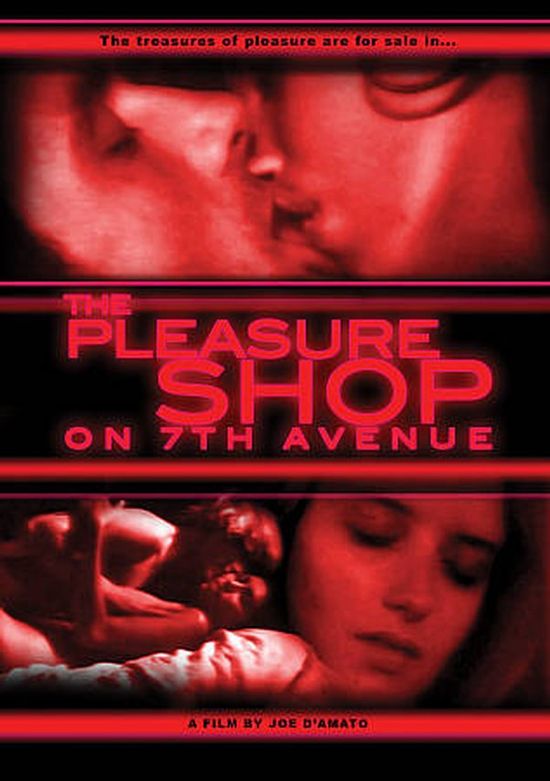 Year: 1979
Duration: 01:28:00
Directed by: Joe D'Amato
Actors: Annamaria Clementi, Brigitte Petronio and Maxmilian Vhener
Language: Italian | English Subs

Country: Italy

Also known as: The Pleasure Shop on 7th Avenue, New York 7a strada, Il porno shop della 7a strada, Il porno shop della settima strada
Description: Two guys robbed a store not knowing that it is controlled by the Mafia and go on the run. To make it more fun to have taken the two girls. And behind them is of course the chase …
"Pleasures Shop on the Avenue" is basically a softcore thriller with just a few shots of hardcore action. Luminous used a softcore version of the movie which cuts out all penetration shots and the blowjob, and presents alternate, softer footage for the vintage lesbo video one of the characters watches in the porn shop.
This sleazefest weds the traditional '70s Italian crime film with raunchy softcore sexual
situations. Don't expect some happening encounters here as the director don't dare to show
more of the juicy meats.
A Mafia drugstore rob by 2 innocent guys ended up being beaten up when they ran to a
nearby porn shop who the Mafia own too! Hahaha…. The natural tits are a pleasure to admire
at. One of the girls sitting on a billiard table, she is so innocent looking! But don't judge the
book by its cover guys, she does know how to converts pressure to pleasure.
Screenshots: