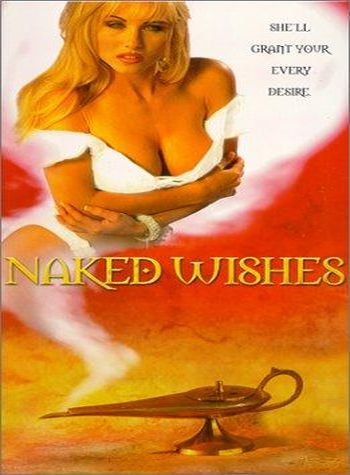 Year: 2000
Duration: 1:44:31
Directed by: Mike Sedan
Actors: Jeff Kueppers, Chanda Marie, Lance Moseley
Language: English

Country: USA
Also known as: Naked Wishes
Description: vhs unrated screener of naked wishes ,Chanda Marie is smoking hot in this as Sam / Samithia aka genie , anyway this is a great  funny softcore movie with alot of  full frontal from its main star along side  other women as well ,  another rare softcore gem.
here are some screens of the main star !!!! trust me she makes the movie worth watching she is so energetic,beautiful, sexy and naked alot !!!! DID I MENTION NAKED ALOT !!! the runtime is 1hr 44mins with teaser at beginning and ending credits of Chanda Marie dancing around
also here's a review from imbd to give you more of a idea of what the movie's about if boobies or the pics aint enough of a seller for ya , lol
Taj (Jeff Kueppers) is a young psychiatrist and is engaged to be married. Unfortunately has been plagued by nightmares all his life: he dreams that he was a servant in a sort of Arabian Nights story and was caught by his lover's fiancé, Ahmed (Lance Moseley), in flagrante delicto. What is worse, both his lover, Samithia (Chanda Marie) and her fiancé are genies. When he is caught, Taj is made a eunuch and Samithia is condemned to spend one thousand years in a bottle.
When Taj opens a chest he inherited, and rubs some dust off an old bottle, who should pop out but Samithia? Naturally a variety of misunderstandings follow.
To borrow a page from Joe Bob Briggs's book, this flick features plenty of aardvarking and a high breast count. It is not 'Citizen Kane' but is blessed by better writing and acting than several recent big budget Hollywood movies I could name. For those of you that like this sort of thing (and I am one who does) this is just the sort of thing you'll like.
Screenshots
Download