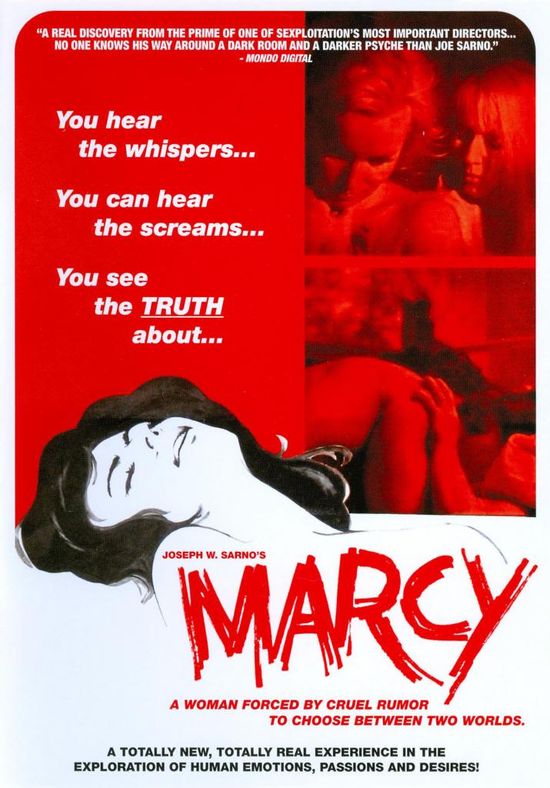 Year: 1969
Duration: 01:21:57
Directed by: Joseph W. Sarno
Actors: Uta Erickson, Sheila Britt, Barbara Lance
Language: English
Country: USA
Also known as: Verboten (West Germany)
Description: Marcy lives alone on a farm until she takes in June.
A local woman, still jealous of Marcy's teenage love with her husband, starts the rumor that the girls are in bed together.
But her husband reconnects with Marcy instead of rejecting her, meeting up on the wide open hills.
In the meantime, June will eventually discover that there is great pleasure in lesbianism, going after June until the rumor becomes truth.
But everyone around the village has their own secret of who they are sleeping with, and a very complex web of cheating starts to unravel.
I've always liked Joe Sarno (Indelicate Balance) films. As bad as some of them may be, the man had a unique vision and he stuck to it for dozens of films. This is lesser Sarno, but was quite rare until Code Red DVD found what's said to be the only surviving print. Plus it stars the beautiful Uta Erickson who Sarno used frequently.
Screenshots:
Download: