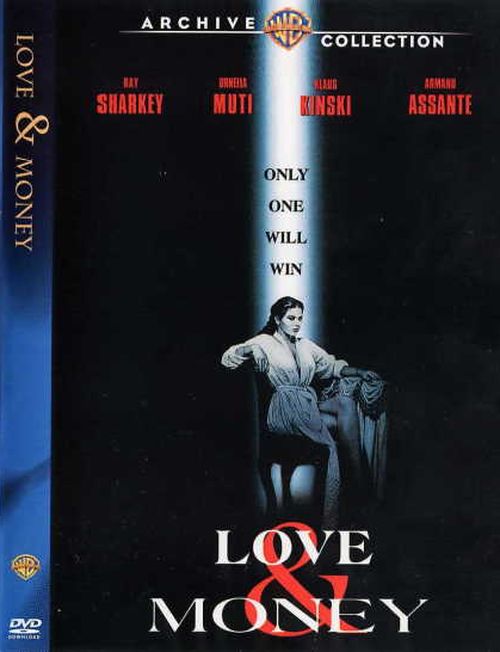 Year: 1982
Duration: 01:30:06
Directed by: James Toback
Actors: Ornella Muti, Klaus Kinski, Armand Assante
Language: English
Country: USA
Also known as: Amor & Dinheiro, Dinero Negro
Description:
An expense advisor who is tired with his job and his sweetheart is given the chance to help open a new company in South America and takes the offer.
Once in the new region, he finds himself working with dictators and revolutionaries during a time period of intensive governmental upheaval, and to refine his life further, he starts a love romance with his new employer's wife
Review: In this erotic American movie, internationally-powerful businessman Frederick Stockheinz (Klaus Kinski) is concerned because a Billion dollar company that he owns has huge silver deposits in Costa Salva, a South American country whose President, Lorenzo Prado (Armand Assante), is threatening to nationalize the silver industry. Byron Levin is a mid-level executive at a California bank who was once Prado's roommate in college. Stockheinz approaches and offers Levin $1,000,000 to influence his old friend. Not wanting to breach faith with Prado, Levin, initially, refuses, but after losing his job at the bank and entering into a passionate love affair with Stockheinz' much-younger, beautiful wife, Catherine, (Ornella Muti), he accepts the offer. The three of them then fly to Costa Salva in Stockheinz' private jet, where Catherine meets the handsome, charismatic Prado. Levin must learn to navigate through the worlds of high-finance, sex, and South American politics.
Screenshots:
Download: